Missouri
« Previous Entries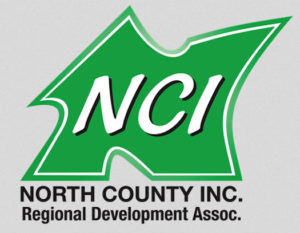 Last year, the General Assembly established the 21st Century Missouri Transportation System Task Force, a 23-member bipartisan panel comprised of participants from the House of Representatives, Senate, Executive Branch and private sector.
Read more on North County Inc. Supports Task Force for Fuel Tax Increase…
Students from All Three High Schools Signed LOI at Sign Up Day
Hazelwood West High School
Bryan Carroll           Soccer        Fontbonne University
Hannah Friedrich   Soccer        St. Louis University
Andrew Heider         Soccer        U of M Science & Technology
Read more on Hazelwood Students Sign Athletic Letters of Intent…
Chief Timothy J. Lowery is happy to announce that crime in the City of Florissant has again decreased for the year 2017. Index crime statistics comparing 2016 to 2017 in Florissant show an overall reduction of 4%.
Read more on Florissant Reports an Overall Decrease in Crime…
Florissant residents will have only one race contested for the City Council on April 2 and that will be in Ward 1. Incumbent Councilman Tim Lee is not running for reelection, so a newcomer will be elected to the council from among two candidates.
Read more on Only 1 Council Seat Contested in Florissant; Tim Lee Not Running…
Join comedians Pat Hazell and Dena Blizzard for an evening of hilarious and heartwarming stand-up comedy playing at the Gary R. Gaydos Auditorium in the Florissant Civic Center on Feb. 11 at 3 p.m. Topics include relationships, dating, parenting and family life, and there will even be a chance to ask for free relationship advice as Pat and Dena answer questions from the audience.
Read more on 'My Funny Valentine' at The Eagan Center Feb. 11…
By Tom Anselm
Hey, friends, howsa'bout something different for Valentine's Day this year?
Talking mostly to the guys out there, especially the more adventurous of them. If you are anything like the typical male with a significant other in your life, this day of celebration of love is a minefield of do's and don't.
Read more on A Boomer's Journal: Valentine's Day Could be More Than Day of Wine and Roses…
« Previous Entries