Movie Reviews
« Previous Entries
Next Entries »
By Sandra Olmsted
In the twenty years since the last Power Rangers movie hit the big screens, the little fans have grown up and probably want to share their love of these iconic characters with their children. Unfortunately, director Dean Israelite's version may not be the Power Rangers film to introduce to a new generation of five-year-olds to these heroes because teen angst takes a front seat to the Rangers' heroism. In this iteration, the story of these new Rangers and the old ones is re-conceived with an intergalactic connection.
Read more on Power Rangers: Rebooted for Teenagers…
By Sandra Olmsted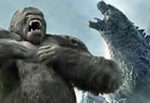 Rife with political, theological, and philosophical symbolism, this latest remake of the 1933 Kong classic takes this version on a fresh journey into the mythology of monsters, such as the giant apes, carnivorous lizards, and greedy, driven men.
Read more on Kong: Skull Island: One for the Textbooks…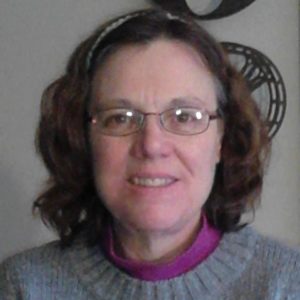 By Sandra Olmsted
Director Amma Asante reveals the true story of Prince Seretse Khama of Botswana (David Oyelowo) and Ruth Williams of England (Rosamund Pike) with conventional filmmaking which fits the story and its time period perfectly. Asante not only brings this little known story to life but evokes the era and its films with her directing style. Asante adapted her film from Susan Williams' book with the help of Guy Hibbert screenplay.
Read more on 'A United Kingdom': A True Story Of Love and Courage…
By Sandra Olmsted
This year, the Oscar race has at least three additional political factors to consider when choosing predictions and, of course, one other factor that couldn't be forgotten, is the spending by the studio to promote their film to the voting membership.
Read more on Politics will play Role in Oscars…
By Sandra Olmsted
Clearly, director Lasse Hallström loves dogs as evidenced by his making both A Dog's Purpose and Hachi: A Dog's Tale (2009). Despite the animal rights controversy about Hallström most recent dog film, both films honor the way dogs uphold their relationship with mankind. Both films also show how mankind often asks too much of dogs or doesn't honor the relationship. The same is true of the relationship between mankind and any domesticated animal, and that's why this cat lover needed a box of tissues to get through A Dog's Purpose.
Read more on A Dog's Purpose: From a The Cat Lover's Perspective…
By Sandra Olmsted
Hot on the heels of Casey Afflect's award-winning role in Manchester by the Sea, Ben Affleck writes, produces, directs, and stars in Live by Night, a La La Land-style homage to Golden Age Hollywood's film noirs.
Read more on Live By Night: The Affleck Attack Continues…
« Previous Entries
Next Entries »