Movie Reviews
« Previous Entries
Next Entries »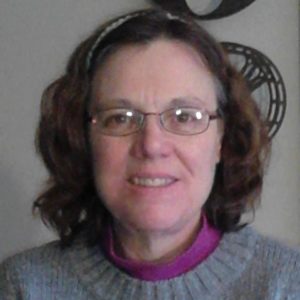 By Sandra Olmsted
Director Amma Asante reveals the true story of Prince Seretse Khama of Botswana (David Oyelowo) and Ruth Williams of England (Rosamund Pike) with conventional filmmaking which fits the story and its time period perfectly. Asante not only brings this little known story to life but evokes the era and its films with her directing style. Asante adapted her film from Susan Williams' book with the help of Guy Hibbert screenplay.
Read more on 'A United Kingdom': A True Story Of Love and Courage…
By Sandra Olmsted
This year, the Oscar race has at least three additional political factors to consider when choosing predictions and, of course, one other factor that couldn't be forgotten, is the spending by the studio to promote their film to the voting membership.
Read more on Politics will play Role in Oscars…
By Sandra Olmsted
Clearly, director Lasse Hallström loves dogs as evidenced by his making both A Dog's Purpose and Hachi: A Dog's Tale (2009). Despite the animal rights controversy about Hallström most recent dog film, both films honor the way dogs uphold their relationship with mankind. Both films also show how mankind often asks too much of dogs or doesn't honor the relationship. The same is true of the relationship between mankind and any domesticated animal, and that's why this cat lover needed a box of tissues to get through A Dog's Purpose.
Read more on A Dog's Purpose: From a The Cat Lover's Perspective…
By Sandra Olmsted
Hot on the heels of Casey Afflect's award-winning role in Manchester by the Sea, Ben Affleck writes, produces, directs, and stars in Live by Night, a La La Land-style homage to Golden Age Hollywood's film noirs.
Read more on Live By Night: The Affleck Attack Continues…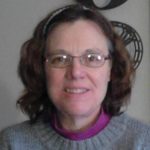 by Sandra Olmsted
The Oscar race heats up with the Broadcast Film Critics Association (BFCA) and Broadcast Television Journalists Association (BTJA) announcing the Critics' Choice Awards. The 2015 awards forecast 30 of the 33 Oscar nominees in the top six races, missing only directing noms for The Big Short and Room, and an acting nom for The Big Short.
Read more on The Critics' Choice Awards Point to Must See Movies…
by Sandra Olmsted, Ph.D.
The Holiday selection for movies offers lots of choices and something to please everyone! All these films are in theaters now.
BILLY LYNN'S LONG HALFTIME WALK (TriStar) Director Ang Lee's adaptation of Ben Fountain's novel relies heavily, perhaps too heavily, on technological advancements in filmmaking to tell the story of a reluctant war hero and his fellow soldiers in Bravo Squad,. When Nineteen-year-old private Billy Lynn (Joe Alwyn) becomes a hero after a harrowing Iraq battle, he is brought home for a brief victory tour. Through flashbacks, culminating at the spectacular halftime show of a Thanksgiving Day football game, what really happened to the squad is revealed, contrasting the realities of the war with America's perceptions of heroism. Vin Diesel, Chris Tucker, Kristen Stewart, and Steve Martin also star. Rated R for language throughout, some war violence, sexual content, and brief drug use; 110 minutes.
Read more on Thanksgiving Recap of Films…
« Previous Entries
Next Entries »