Movie Reviews
« Previous Entries
Next Entries »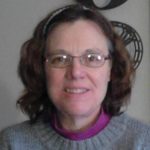 by Sandra Olmsted
The Oscar race heats up with the Broadcast Film Critics Association (BFCA) and Broadcast Television Journalists Association (BTJA) announcing the Critics' Choice Awards. The 2015 awards forecast 30 of the 33 Oscar nominees in the top six races, missing only directing noms for The Big Short and Room, and an acting nom for The Big Short.
Read more on The Critics' Choice Awards Point to Must See Movies…
by Sandra Olmsted, Ph.D.
The Holiday selection for movies offers lots of choices and something to please everyone! All these films are in theaters now.
BILLY LYNN'S LONG HALFTIME WALK (TriStar) Director Ang Lee's adaptation of Ben Fountain's novel relies heavily, perhaps too heavily, on technological advancements in filmmaking to tell the story of a reluctant war hero and his fellow soldiers in Bravo Squad,. When Nineteen-year-old private Billy Lynn (Joe Alwyn) becomes a hero after a harrowing Iraq battle, he is brought home for a brief victory tour. Through flashbacks, culminating at the spectacular halftime show of a Thanksgiving Day football game, what really happened to the squad is revealed, contrasting the realities of the war with America's perceptions of heroism. Vin Diesel, Chris Tucker, Kristen Stewart, and Steve Martin also star. Rated R for language throughout, some war violence, sexual content, and brief drug use; 110 minutes.
Read more on Thanksgiving Recap of Films…
by Sandra Olmsted
Here's a recap of a few more films in theaters now, and a few of the coming attractions to look forward to seeing soon.
   Moana (Disney) Moana (voice of Auli'i Cravalho) sails out on a daring mission to save her people and recapture the spirit of her ancestors, the greatest sailors in the world who voyaged across the vast Pacific and discovered the many islands of Oceania. That was three thousand years ago, and their voyages of discovery stopped for a millennium. Moana needs help to navigate the difficult water, battle enormous sea monsters, and overcome impossible odds, and the help she gets comes from the once-mighty demigod Maui (voice of Dwayne Johnson), who guides her quest to become a master wayfinder. Will Moana fulfill the ancient quest of her ancestors and discover the one thing she's always sought: her own identity? Directed by the renowned filmmaking team of Ron Clements and John Musker, the film is ideal for youngsters and delightful for all fans of animation. Rated PG for peril, some scary images, and brief thematic elements, it runs 113 minutes.
Read more on Movies: A Short Recap Plus a Little Preview…
Inferno: Smoke But No Fire
  By Sandra Olmsted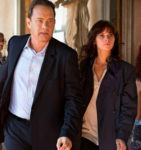 In Inferno, director Ron Howard opens with a chase up a famous European landmark that ends in the death of Bertrand Zobrist (Ben Foster). Zobrist will continue to appear in the film via internet videos where he espouses the annihilation of a large portion of the human race via the release of a plague.
Read more on Inferno in Theaters Now…
Jack Reacher: Never Go Back–By the Book
By Sandra Olmsted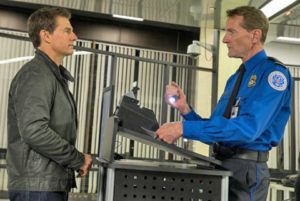 Jack Reacher: Never Go Back, the second installment in the franchise based on Lee Child's books, hits all the marks for an action flick, like a color-by-numbers picture. Directed by Edward Zwick, who last worked with Tom Cruise on The Last Samurai (2003), the movie delivers all evil bad guys, the narrow escapes, thrill-ride chases, and against-the-odds battles buying a ticket to an action thriller promises. However, this movie leaves an unsatisfying B-film taste in the mouth.
Read more on Tom Cruise as Jack Reacher…
Re-Birth of a Nation Allows Director,
Writer-Actor Nate Parker to Control Film
By Sandra Olmsted
Say Birth of a Nation and anyone who has had a film studies class will think D.W. Griffith 's racist film that was also Hollywood's first block buster and used innovative filmmaking techniques. Well, writer, director, and star Nate Parker is turning that thinking on its head by appropriating the title of Griffith's film.
Read more on Good Remake of Birth of a Nation…
« Previous Entries
Next Entries »