Movie Reviews
« Previous Entries
Next Entries »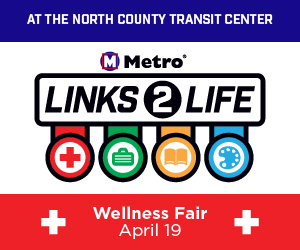 by Sandra Olmsted
Director Jon Favreau's The Jungle Book is a digital marvel and an edge-of-the-seat exciting film. Adapted from Rudyard Kipling's classic stories, this new Disney film varies significantly from the 1967 version because of an environmental theme and a more exciting, realistic, and violent plot.
Read more on The Jungle Book: Studded with Stars, Including the Digital Technology…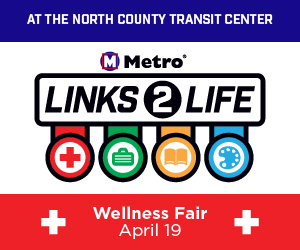 by Sandra Olmsted
Writer/director Robert Budreau's Bio-Pic Born to be Blue about the creative life of Chet Baker (Ethan Hawke), a pioneer of West Coast cool-and-quite jazz movement, certainly sends messages that could be misinterpreted by some in the audience. While the story of a great talent being destroyed or hampered by drug addiction is all too commonplace, Budreau's take on Baker's struggle with chaos of creative genius complicated by heroin addiction might lead some to see heroin as a tool for creativity. Others will see the destruction that heroin had on Baker's life and mourn with him in some scene such as when Baker first attempts to play his trumpet after his front teeth were knocked out by angry drug dealers.
Read more on Born to be Blue: Is it Chet Baker Horn-player or is it the Heroin?…
by Sandra Olmsted
While not every film that pops up in the movie theaters this Spring will smell lovely, at least the list below provides some guidance to avoid some of the weeds by focusing on the most beautiful blooms anticipated. April 1 brings two bio-pics based on the lives of famous musicians. It seems a cruel April Fools joke that these are not getting better buzz. I Saw the Light (Sony Pictures Classics), with Hank Williams played by Tom Hiddleston, and Born to be Blue (IFC Films), with Chet Baker played by Ethan Hawke, are, however, getting good buzz for the performances by the lead actors, including Elizabeth Olsen as one of Williams' wives.
Read more on A Bouquet of Spring Films Popping Up…
By Sandra Olmsted
Over the last ten years or so, faith-based films have become popular and usually synonymous with Christian themes in the film although any film or TV show with a strong religious component could be categorized as a faith-based film or TV show. For example, Life of Pi (2012). The market for these films has grown to the point where major studios have made or are looking at making faith-based films.
Read more on Faith-Based Films: Preachy vs Returns, 'Miracles from Heaven' Succeeds, While 'Young Messiah' Falls a Little Short…
by Sandra Olmsted
Director Dan Trachtenberg's 10 Cloverfield Lane, a sequel in name only and perhaps it being the same alien invasion, provides entirely different thrills and chills than the original Cloverfield. Huge fans of the original Cloverfield's handheld realism will be disappointed, but if handheld camera work causes queasiness, 10 Cloverfield Lane will delight — in a spine-chilling sort of way.
Read more on '10 Cloverfield Lane' is More Hitchcockian Thriller than SciFi…
by Sandra Olmsted
In Disney's latest animated film, Zootopia, an anthropomorphic world exists, and all animals, predators and prey, live in perfect harmony. Despite all this inter-species harmony, a bunny girl, namely Judy Hopps (voice of Ginnifer Goodwin), must struggle against stereotyping to become the first bunny police officer.
Read more on Fun Fantasy for All Ages…
« Previous Entries
Next Entries »