School News
« Previous Entries
Next Entries »
By Jim Wieners
High School Sports for the 2016-17 school year ended June 3 in Missouri and even though state champions were rare, we will honor the '16-17 champions.
INCARNATE WORD ACADEMY BASKETBALL – Although it had been dominated in the past by Volleyball and Soccer Incarnate Word Academy, an all-girls school in North County, now has command of Basketball, Metro Women's Athletic Association and Missouri Class Four Champions. IWA, last March won their eighth state title and now holds the Missouri State High School Activities Association record for most state titles in that sport
Read more on A Salute To '16-17 Prep Champions…
The Twillman House is hosting a Grand Opening on Saturday, July 1, from 10 a.m. to 1 p.m. The open house will include tours of the home and information on its history and renovation.
Read more on The Twillman House Hosts Open House…
    By Jim Wieners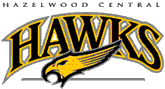 In 1993, the Missouri Scholastic Lacrosse Association started crowning champions for the area High School Boys Lacrosse Clubs.
In 2008, the MSLA wet to a two-division format and this year Division Two is now the Show Me Cup. Hazelwood (Central) won the first Show Me Cup nearly two weeks ago, the second MSLA championship in Boys Lacrosse history. Hazelwood, which won Division II in 2011, won the two titles at Lindenwood University's Harlan C. Hunter Stadium — used for Football, Soccer, Field Hockey and Lacrosse.
Read more on Hazelwood Lacrosse Wins Show Me Cup…
Six sites in the Ferguson-Florissant School District will offer free breakfast and lunch to students and disabled adults this summer. The free summer meals, sponsored by the USDA's Summer Food Service Program (SFSP), provides free, nutritious meals to help children get the nutrition they need throughout the summer months when they are out of school.
Read more on Ferguson-Florissant Offers 6 Sites for Free Summer Breakfast and Lunch…
Eight valedictorians and 12 salutatorians are among the more than 800 seniors who graduated from McCluer, McCluer North and McCluer South-Berkeley High Schools on Sunday, May 21.
Valedictorians are identified as those students who have a cumulative grade point average (GPA) of 4.4 or higher at the end of their eighth semesters.  Salutatorians are identified as students who have a cumulative GPA of 4.2, but below 4.4.
Read more on FFSD's Class of 2017 Has 8 Valedictorians, 12 Salutatorians…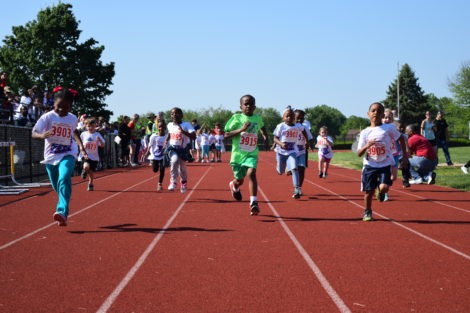 On a beautiful Saturday morning, more than 550 individuals registered for the 36th Annual Hazelwood PTA Council Scholarship Run/Walk event. The event took place at Hazelwood Central High School on May 13. The run/walk event was comprised of several categories including a 5K, a one mile run, a color blast, and fun runs for kids of all ages.
Read more on More than 550 Participate in Hazelwood PTA Run/Walk…
« Previous Entries
Next Entries »