School News
« Previous Entries
Next Entries »
Read more on N. County Churches and FVCC MLK Oratory Contest Winners…
   The McCluer High School Pommies proved once again why they are ranked among the area's best dance teams during recently held state dance championships.  The Pommies competed in the Missouri State Dance Team Championships (Division 3A) and placed first in the "Prop" category with their "Clean Up Mix" routine.  The Pommies also placed third in the "Kick" category with their "New Attitude" routine.
Read more on McCluer High Pommies Take 1st in State Dance Competition…
In celebration of Black History Month, Mrs. Driskill's third-grade students at St. Rose Phillippine Duchesne each researched a famous African American and presented a report to fellow students on that person's life and accomplishments.
Read more on Rose Philippine Duchesne 3rd Grade Present Famous African Americans…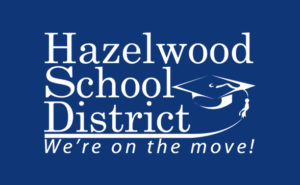 During a special meeting held on the evening of Feb. 27, the Hazelwood School District Board of Education voted to fill a vacant seat with the appointment of Mrs. Margo McNeil.
Read more on Margo McNeil Fills Hazelwood SD Board Vacant Seat Until April 4…
by Jim Wieners
Two McCluer North wrestlers and an Incarnate Word Academy swimmers took home state medals on Feb. 18. In wrestling at the University of Missouri Arena, McCluer North's 280-pounds wrestler Mathew Wilke took second in Class 4, 285 pounds as Wilke lost 3-2 to Daterraion Richardson from Liberty North. Also McCluer North wrestler Cameron Young took 5th place in Class 4, 170 pounds.
Read more on 2 from McCluer North Take State Wrestling Medals; IWA Swimmers Take 3rd in State…
Mark Bauer was honored at the Northwest Chamber of Commerce membership meeting on Feb. 9. Mark is a senior at North County Christian School where he has attended since sixth grade. Mark maintains a 4.0 GPA, is on the Honor Roll and Principal's List, and is President of the National Honor Society.
Read more on NCCS Student Honored by NW Chamber Of Commerce…
« Previous Entries
Next Entries »