School News
« Previous Entries
Next Entries »
The Hazelwood School District (HSD) Board of Education has announced the hiring of additional new administrators for the 2015-2016 school year.At the April 14 board meeting, the Board of Education approved the hiring of the following administrators:
Read more on Hazelwood Interim Supt. Names 3 New Administrators for '15-'16…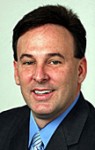 By Randy Gardner
It's awesome that the home opener for the Cardinals is on a Monday and I get to write my column on Tuesday. This gives me a great feel for the pulse of the fans of the Cards.
Read more on Win or Lose, Cards Opener Is Always A Holiday Event…
By Jim Wieners
The battle between the last two Class Four Girls Track & Field State Champions aiming to be the first to win in Class Five, in the first year as a Five-Class sport, has begun April 11 in Wentzville at Timberland High School.
Read more on Hazelwood Central Girls Win Wolfpack Invite Track, McCluer North Takes 2nd…
Three Boy Scouts are recognized by their principals for assisting with the rescue of a man stuck in the mud. From left (rear) are: Paul Alvord, principal, Russell Elementary; Dustin Owen, Florissant Police department; Katherine Chambers, principal, Northwest Middle. Second row (from left): Alexander Frank, Jake Wenzara, and Colt Daily.
Read more on Florissant Scouts learn Real Life Preparation Lesson…
Schneider Wins Big For Mayor in Florissant McCourt wins in Black Jack;
Bond Issue in Ferguson-Florissant, Hazelwood Sales Tax Win Big
By Bob Lindsey
Tuesday's elections saw the re-election of Mayor Tom Schneider in Florissant, Norm McCourt in Black Jack, two African-Americans winning Ferguson city council seats, and big majorities for a bond issue in Ferguson-Florissant and a sales tax in the City of Hazelwood.
Read more on Local Election Results from April 7…
The Hazelwood School District will hold its Spring Town Hall Meeting Thursday, April 9, from 6 to 7:30 p.m. at the Hazelwood Central High School Field House. Dinner will be provided, beginning at 5 p.m.
Read more on Hazelwood District Town Hall Meeting Apr. 9…
« Previous Entries
Next Entries »