School News
« Previous Entries
Next Entries »
Story and Photos by Elaine Steinborn
Ferguson Middle School (FMS) dedicated its Learning Gardens amid a swarm of students and adult helpers who quickly constructed frames for raised beds of plants, hauled dirt by the wheelbarrow-load, and put together picnic tables or painted a sign Friday, May 6. The U.S. Department of Agriculture (USDA) is partnering with FMS to provide the gardens in response to eighth grade science teacher Lalaine Pellman's idea to apply for a Farm to School Grant to help students get hands-on experience with growing food.
Read more on Ferguson Middle School Plants Learning Gardens…
2016 Valley of Flowers Queen and Court (L-R): Queen Katie Wissler (Winschel Carpet Service from Incarnate Word Academy. First runner up Ally Frey (Incarnate Word, Cannoli's), Special maids Rebecca Bazan (Lutheran High School North, Old Town Donuts), Jennifer Welch (McCluer North High School, Don Henefer Jewelers), Tori Turpin (Marquette Catholic High School, Dooley's Florist and Gifts)                                                   Nichole Richardson photo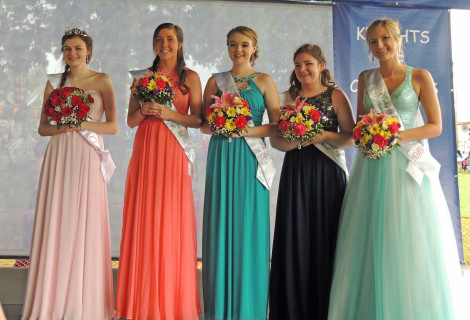 Read more on Valley of Flowers crowns 2016 Queen Katie Wissler…
Little Creek Nature Area, the Ferguson-Florissant School District's 97-acre nature preserve, will host an Earth Day celebration from 8 a.m. to noon. Saturday, April 23. The free event will be held at 2295 Dunn Road in Florissant and feature earth-friendly how-tos, hiking and outdoor family fun.
Read more on FFSD's Little Creek Nature Area to Host Earth Day Celebration April 23…
By Jim Wieners
Hazelwood Central High School Baseball has started 2016 with wins in their first 11 games played and six of those wins came in two tournaments played the two most recent weekends.
Read more on Hazelwood Central Baseball Wins Two Tournaments, Starts at 11-0…
By Jim Wieners
There are 32 Boys Golf District Tournaments to be held during May 2-4, 16 Sectional Tournaments on May 9 and the State Golf Championships will be on May 16-17 at four different golf courses.
Read more on Boys Golf District Meets May 2-4…
Hazelwood School District Board
Names New Superintendent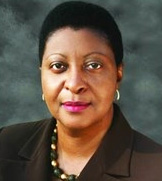 The Hazelwood School District Board of Education announced Monday morning the appointment of Nettie Collins-Hart as superintendent, effective July 1, 2016. Collins-Hart will replace Ingrid Clark-Jackson, interim superintendent, who will retire on June 30, 2016.
Read more on Nettie Collins-Hart new HSD Superintendent…
« Previous Entries
Next Entries »