School News
« Previous Entries
Next Entries »
                 By Jim Wieners
Beginning this Spring High School Track And Field Championships will compete in Five Classes with three of the largest, Three-Five, competing in the same week with 24 districts May 16, 12 Sectionals May 23 and the State Championships held May 29-30 at Lincoln University's Dwight T. Reed Stadium, Jefferson City.
Read more on 5 Class Track And Field Includes Double Districts, Sectionals…
                 By Jim Wieners
SOCCER — HAZELWOOD CENTRAL, HAZELWOOD WEST AND INCARNATE WORD ACADEMY Girls Soccer Teams will be participating Friday, April 3, Saturday, April 4 in the 14th Annual Parkway College Showcase.
Read more on Hazelwood Central, Hazelwood West, IWA Soccer In Parkway Coll. Showcase…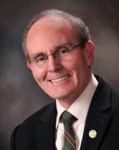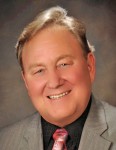 School Boards Candidates, Propositions also on April 8th ballot


The mayor's race in Florissant with Incumbent Mayor Tom Schneider opposed by challenger Mark Behlmann is garnering the most interest in the April 7th municipal elections (see page 8), but there are other races of interest including one city council race in Florissant, plus a no tax increase bond issue in the Ferguson Florissant School District and a 25-cent sales tax in the City of Hazelwood
Read more on Schneider-Behlmann Mayor's Race in Florissant Tops Ballot…
The Ferguson-Florissant School District has named Erin King as its 2015 Teacher of the Year and Kathy Hilliker as the Support Employee of the Year.
Read more on Ferguson-Florissant School District Names 2015 Teacher, Support Person of the Year…
Students from McCluer, McCluer South-Berkeley and McCluer North High Schools headed to Lake Ozark March 15-17 to participate in the state DECA competition. DECA is an international organization that prepares emerging leaders and entrepreneurs in marketing, finance, hospitality management and other business areas. DECA has over 3500 high school chapters with more than 200,000 members. In order to qualify for state competition, students competed in divisional competition. Below is a listing of DECA state qualifiers and their area of competition:
Read more on FFSD Students Qualify for State DECA Competition…
Four winners from the Hazelwood School District staff were honored March 4, by the Special School District of St. Louis County for their work and commitment to special education.
The honorees were recognized during the 2015 Special School District Salutes Banquet. The list of HSD staff receiving awards include:
Read more on Hazelwood District Staff Earns Special School District Honors…
« Previous Entries
Next Entries »