School News
« Previous Entries
Next Entries »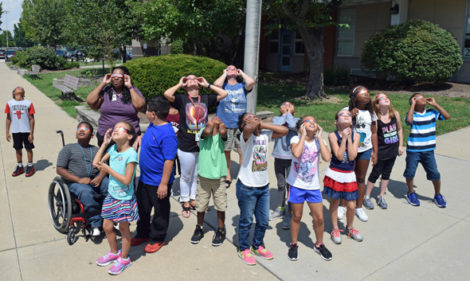 Fourth graders at Cold Water Elementary School, in the Hazelwood School District, gaze up at the sky as the moon begins to eclipse the sun. These fourth grade students were just a few of the thousands of students who participated around the district on Monday. This was the first total solar eclipse in 38 years in the United States. The last total solar eclipse in St. Louis occurred in 1442.
Read more on Cold Water Students View the Solar Eclipse…
The Ferguson-Florissant School District (FFSD) Board of Education has approved Supt. Joseph Davis' request for a leave of absence.  On Wednesday, Aug.16, Dr. Davis was taken into custody regarding allegations related to his previous school district in North Carolina.  Davis requested to be placed on leave to concentrate his efforts on getting this matter cleared, so he can return to leading the school district as quickly as possible.
Read more on FFSD Board Grants Superintendent Davis A Leave of Absence…
by Jim Wieners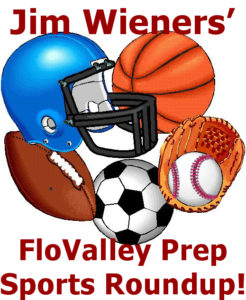 On Sept. 10, 2005, Lutheran High School North won 27-7 at Lutheran High School St. Charles County's first night Football game.
In 2008, Lutheran High School North and Metro-East Lutheran (Edwardsville, Ill.) added night games to their campuses although Metro East Lutheran played their first full schedule of home night games in 2009.
Read more on Night Football Arrives At Lutheran North…
by Jim Wieners

   When the Missouri State High School Activities Association made Swimming And Diving a two-class sports that it was going to be girls only since there were 134 schools that fielded girls swimming while 109 fielded boys swimming and the minimum required is 129.
Read more on Two-Class State Swimming Now 3-Day Event…

   With the 2017-2018 school year starting this week and next, the Saint Louis County Department of Public Health is encouraging parents to make sure their children's required vaccinations are up-to-date.
Read more on County Reminds Parents to Schedule Back-to-School Vaccinations Now…
   By Jim Wieners
Brent Chojnacki begins his era as the 12th head football coach in the combined history of Hazelwood High School and Hazelwood Central High, ninth at Hazelwood Central, Aug.18 when the Hawks visit DeSmet Jesuit High for a 7 p.m. kickoff
Read more on Hazelwood Central Football Begins Chojnacki Era Aug. 18 At DeSmet…
« Previous Entries
Next Entries »