School News
« Previous Entries
Next Entries »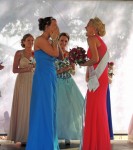 The 2014 Valley of Flowers Queen Alex Phifer
celebrating her last moments as queen by crowning
Courtney Neisler as the 2015 Queen.
Another Perfect May Day For Valley of Flowers and
At an open house for educators and the public the Ferguson-based Challenger Learning Center–St. Louis introduced two new Earth-themed educational programs in time for Earth Day, April 22.
Students across the St. Louis area will benefit from a new STEM learning opportunity through the simulated space mission called Earth Odyssey™ and the Wind Turbine Design Challenge workshop. These new programs at the North County facility allow students to experience hand-on opportunities in STEM learning.
Read more on Ferguson-based Challenger Learning Center Launches New Space Mission…
The Hazelwood School District (HSD) Board of Education has announced the hiring of additional new administrators for the 2015-2016 school year.At the April 14 board meeting, the Board of Education approved the hiring of the following administrators:
Read more on Hazelwood Interim Supt. Names 3 New Administrators for '15-'16…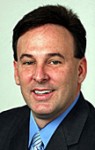 By Randy Gardner
It's awesome that the home opener for the Cardinals is on a Monday and I get to write my column on Tuesday. This gives me a great feel for the pulse of the fans of the Cards.
Read more on Win or Lose, Cards Opener Is Always A Holiday Event…
By Jim Wieners
The battle between the last two Class Four Girls Track & Field State Champions aiming to be the first to win in Class Five, in the first year as a Five-Class sport, has begun April 11 in Wentzville at Timberland High School.
Read more on Hazelwood Central Girls Win Wolfpack Invite Track, McCluer North Takes 2nd…
Three Boy Scouts are recognized by their principals for assisting with the rescue of a man stuck in the mud. From left (rear) are: Paul Alvord, principal, Russell Elementary; Dustin Owen, Florissant Police department; Katherine Chambers, principal, Northwest Middle. Second row (from left): Alexander Frank, Jake Wenzara, and Colt Daily.
Read more on Florissant Scouts learn Real Life Preparation Lesson…
« Previous Entries
Next Entries »