Sports
« Previous Entries
Soroptimist International of Greater St. Louis (SIGSL) is hosting its 19th Annual Divot and Divas Ladies Charity Golf Tournament on Friday, May 19 at Eagle Springs Golf Course.
Individual entry fee is $90 for adults and $72 for high school and college players. After May 9, the registration fee increases $5.00. Registration includes 18 holes with cart, lunch, dinner, drink tickets, awards for longest drive and closest to the pin, and goodie bags.
Read more on Soroptimist Looking For Players and Sponsors for Women's Golf Charity May 19…
National Work Zone Awareness Week April 3-7
MoDOT and St. Louis County employees, their families, and partners will take to the streets Saturday, April 1 to honor individuals who have been injured or lost their lives in work zones and to keep others safe.
Read more on MoDOT, St. Louis County Employees & Partners 'Run for Safety' April 1…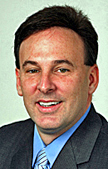 by Randy Gardner
This past weekend was a shock to the system. After a few weeks of really nice weather, the reality of St. Louis weather set in as we got back to regular February temperatures until earlyt this week.But to sit and watch the Great American race on TV which is otherwise known as Daytona was hard to do Sunday as the temperatures approached the 80s. For me being a Nascar fan I was in heaven, that was after I thawed out from a 9:30 a.m. coaching gig with my 13 year old team.          
Read more on Brief Winter Weekend Great For Watching NASCAR on TV…
by Randy Gardner
As I sit and look out the window at the sunny sky today, I'm reminded that baseball will be starting soon. Pitchers and catchers will be reporting to spring training before we know it and the season will be upon us. We'll be cheering for our Red Birds. I am really curious to see what this team will look like this year with some of the changes that have been made.
Read more on Blues at Crossroads, Cards Get Ready For Traditional Season…

By Randy Gardner
It seems like there are two spectrums of fans for the Super Bowl on Sunday. The people who are really interested in one of the two teams and the people who don't really give a darn. I would have to say that I have never seen such a disparity in caring who wins this game.
Read more on Who Do Like in Super Bowl? I'm Going with Brady…
By Jim Wieners
With the Feb. 11 deadline for qualifying for the Missouri State High School Activities Association Girls Swimming and Diving Championships, Feb. 17-18 at the St. Peters' Rec-Plex, Incarnate Word Academy has added the 200-yard Freestyle Relay, freshman Ellie Wehrmann has added or updated event qualifying times and sophomore Emily Schroeder has updated her two qualifying times, as of Jan. 29.
Read more on Incarnate Word Academy Stokes Up For Girls Swimming in State…
« Previous Entries