Christian Hospital Foundation will Present Scholarships, Service Awards at Dr. MLK Event Jan. 12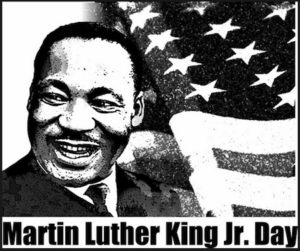 The Christian Hospital Foundation will award six students with scholarships and honor three individuals with the Drum Major for Service Award at the foundation's first "Embracing the Dream – The Beloved Community" Rev. Dr. Martin Luther King Jr. Celebration Luncheon on Jan. 12 at Christian Hospital. The event is a celebration of hope and healing for our beloved community. Marc Morial, National Urban League president, is the keynote speaker, and Carol Daniel, KMOX news anchor, will serve as mistress of ceremonies.
Scholarships will be awarded to the following students, who were selected by their school districts:
David Friend, Jennings School District
Dawson Hohe, Hazelwood School District
Cheyenne Parson, Ferguson-Florissant District
Tatis Shelton, Normandy School District
Lauren Smith, Trinity Catholic High School
Jacqueline Vaughan, Riverview Gardens District
A scholarship will also be awarded to a nursing student selected by St. Louis Community College-Florissant Valley.
The Drum Major for Service Award will be presented at the celebration to honor the following unsung individuals who have given their time, talents and treasure in service of justice and equality:
Rebeccah L. Bennett, founder and principal of Emerging Wisdom LLC and InPowerInstitute
Barbara K. Thompson, vice president of North County Churches Uniting for Racial Harmony and Justice
Desiree Whitlock, president of the Hazelwood School District Board of Education
The award is inspired by the following words of the Rev. Dr. Martin Luther King Jr. describing what he called the "Drum Major Instinct" in a sermon to the congregation in Atlanta's Ebenezer Baptist Church: "If you want to say I was a drum major, say that I was a drum major for justice; say that I was a drum major for peace; I was a drum major for righteousness … We all have the drum major instinct."
Christian Hospital Foundation raises and allocates funds to support efforts such as patient care, advancing medicine and technology, community benefit programs, community health access, staff education and new hospital facilities and equipment.
Social Bookmarking
Comments
You must be logged in to post a comment.