Don't' Close the Door on 2017 The Cardinals; Blues Primed To go Far in the Playoffs
by Randy Gardner
Here is a testament to the strength of the fans here in St. Louis when it comes to baseball. The Cardinals are off to one of the worst starts in a long long time and most people that I talk to have mostly bad things to say about this year's team. But when the team comes home for a home stand this week and the place is absolutely packed as if the Cards were in a playoff series.
That is pretty cool, that is what changes the momentum of teams that are on a losing streak.
Just seeing the players respond and react to a home crowd is remarkable.
I really think they step their game up, especially on nights like this past Monday night, when it was beautiful outside and was just a great day to play baseball and they beat the Pirates with solid pitching and defense.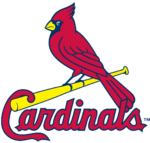 Now, as the season starts to settle in, there are some big decisions to be made, like what do you do with Matt Adams. This is a guy that you want at the plate with his big bat but defensively you don't really know where to put him right now.
I really think that Randall Grichuk it has earned his spot in this line up both at the plate and in the field. His speed out in left field is remarkable and is much needed in that position. As I talked about last week, this is just a sloppy now with defensive mistakes that my youth team make. This includes plays in the infield as well as base running mistakes.
Overall, I think the pitching is looking pretty good here early in the season. Like I always say and I will say it again, it's a marathon this baseball season so don't let the first 15 games define who we think this Cardinals team is in 2017. They will be fine, Cardinals management and Mike Matheny always seem to pull something together or make a move that really changes the complexity of this team at the right time.
Blues Should be in for a Long Playoff Ride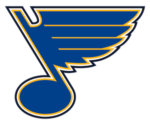 Onto the St. Louis Blues now, what a unbelievable beginning to the playoffs for the Blues. I think it almost helps a little bit though cards are doing so bad so that your average fan is contemplating hockey A little more now. The team is firing on all eight cylinders, in all aspects of the game including the goaltender Jake Allen basically standing on his head for three straight games.
Unfortunately, on the day that this column is on the press the Blues play their fourth and hopefully series ending game against Minnesota. By winning it in four straight this will give the Blues a nice little rest heading into the next series which looks like it might be against Nashville.
The other opponent could be the Chicago Blackhawks which would be fine also. The way the Blues are playing right now, I would love to see a Blues -Blackhawks playoff rivalry. The fans of St. Louis would go bonkers for the series especially if the Blues would clean their clock like have been doing to Minnesota. I feel it, it's this city's (and region's ) time to bring home a Stanley Cup. It's going to be a fun couple of months here with Blues mania.
Social Bookmarking
Comments
You must be logged in to post a comment.