High School Girls Swimming and Diving
Incarnate Word, Lutheran North, Trinity to Swim-Dive in Class 1 Girls
By Jim Wieners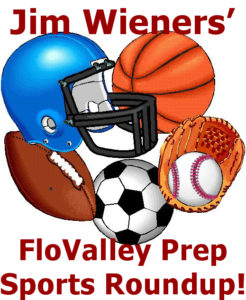 With High School Girls Swimming and Diving in a two-class format at the Missouri State Championships, Incarnate Word Academy, an all girls high school, Lutheran High School North and Trinity Catholic, which only competes in Girls, will be competing in Class One State, if there are state competitors, Feb. 15-16, 2018 at the St. Peters' Rec-Plex.
Joining IWA, Lutheran North and Trinity in Class One are Hazelwood East, McCluer High and McCluer South-Berkeley as swim and dive teams assigned to Class One. Last November Hazelwood East and McCluer had Class One Boys Swimmers compete in state
     CLASS TWO — Like in Boys, Hazelwood Central, Hazelwood West and McCluer North will be competing in Class Two Girls, if they have state qualifiers, Feb. 16-17, 2018 at the St. Peters' Rec-Plex. All of these three schools had boys competing in state last November.
Since thee are no districts qualifying for state began Nov. 18, both classes, and ends Feb. 7. The top 32 in each swim-dive event, plus ties will compete in state with the top 16 advancing to the finals.
   HAZELWOOD WEST already has swimmers that have Class Two State qualifying times from the Ladue Invitational Dec. 2. All three relays have qualified including the 200 Medley (2:12.51), the 200 Freestyle (1:58.39) and the 400 Freestyle (4:27.63). In addition, freshman Amaani Hanin has state qualifying performances in the 100-yard Butterfly (1:04.48) and the 100-yard Breaststroke (1:12.17).
GIRLS BASKETBALL — LUTHERAN NORTH, third in Class Two State last season, won the season-opening Lutheran St. Charles County Tournament in St. Peters, after finishing second last season. The Crusaders defeated Wentzville-Timberland 60-41, Francis Howell Central 59-48 and Mary Institute-Country Day School 61-60. The championship avenges last year's Lutheran North title-game loss to MICDS, 60-58,
Lutheran North was ahead of MICDS 31-19 at halftime and the Crusaders had to hold off a 41-30 Ram rally in the second half. Junior Madison Buford scored 28 points while junior Jordyn White added 10.
Against Francis Howell Central Lutheran North had to overcome a 21-17 halftime deficit as the Crusaders outscored the Spartans 42-27 in the second half. Buford made 10 out of 12 free throws and scored 18 points, White added 13 and junior Raevyn Ferguson added 10.
Against Timberland White scored 18 points, sophomore Sydney Dukes added 13 and senior Adia Buford added 12.
Social Bookmarking
Comments
You must be logged in to post a comment.