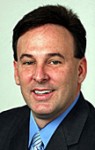 By Randy Gardner
As we approach the NFL draft, it looks like the number one prospect for the Rams will be a quarterback. Who would have thought that after paying $50 million to quarterback Sam Bradford just a few years ago, that the franchise would be looking to dole out another wad of cash to another QB.
Read more on Perhaps Rams Should Be Looking at 2 Quarterbacks…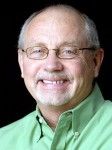 A Boomer's Journal
By Tom Anselm
Most people know something about the famous African Americans in our past such as Frederick Douglas, Harriett Tubbman, George Washington Carver, and of course, Dr. Martin Luther King. They are icons in the history of our country. The same goes for Joe Louis, Jackie Robinson, Louis Armstrong and Satchel Paige. These figures and their significant contributions to our culture and society are well known, if not legendary.
Read more on African-American Inventors Have Made Our Lives Better…
By Jim Wieners
With no chance any area high school Wrestling team has of winning state the teams will now concentrate on having wrestlers take home state medals if not winning titles Feb. 19-21 at Mizzou Arena, University of Missouri, Columbia.
Read more on Hazelwood East Sends 5 Wrestlers To Class 3 State Tourney, Feb. 19-21…
By Jim Wieners
North Technical Boys Basketball is seeded first in Class Three, District Six, to be played at Duchesne High, St. Charles while Cardinal Ritter, defending Boys Class Three State Champions, will host District Five and both Boys and Girls teams are each seeded first.
Read more on North Tech, Cardinal Ritter Boys Nab Class 3 District Top Seeds…
By Jeremy Thomas
A popular trend in the restaurant industry known as "Dinner Lab" wants to establish a home base in Florissant which will be able to cater to the entire St. Louis area. This was one of three restaurant proposals presented and discussed at the Florissant City Council meeting Monday, February 9.
Read more on New Restaurant Idea Coming to Florissant, 2 BBQs also Opening…
Similar to first aid and cardiopulmonary resuscitation (CPR), Youth Mental Health First Aid teaches individuals how to help those experiencing mental health challenges or crises.
The Hazelwood School District invites district parents and community members to participate in the Youth Mental Health First Aid Training on Saturday, Feb. 28, 8:30 a.m. – 4:30 p.m. Lunch will be provided The session will be held at The Hazelwood School District Learning Center Board Room, 15955 New Halls Ferry Road.
Read more on Hazelwood District hosts 1st Youth Mental Health First Aid Training…
« Previous Entries
Next Entries »