Hazelwood Central Girls Track Takes 2nd, McCluer North 3rd At Ladue
By Jim Wieners
Girls Track and Field battles between the last two Class Four State Champions continues as Hazelwood Central (2013 Champions) and McCluer North (2014 Champions) were separated by only seven and a half points last Saturday, May 25, in a rainy meet at Ladue-Horton Watkins High School.
Read more on North County Prep Sports…
The culturetrip.com, a global website for the best of global art, food, culture, travel, and events, recently released a list of Missouri's "most beautiful towns." Branson was cited as the number one "most beautiful town," with Glendale and Florissant coming in second and third. Hermann, where a lot of wineries are located, came in at number four and Manchester rounded out the top five. Pacific, St. Charles and Wildwood all made the top 10 list.
Read more on Florissant Named 3rd Most Beautiful Town in Missouri…
The Dining Divas
By Lisa Kampeter
I'm always excited when we find a new restaurant that's delicious, down to earth, and affordable, and the Dining Divas discovered another in the U-City loop area at Salt and Smoke.   The sign out front says it's barbecue, beer, and bourbon, and that means…it's good eating.
Read more on It's Yet Another BBQ Place in STL that The Dining Divas Love…
At an open house for educators and the public the Ferguson-based Challenger Learning Center–St. Louis introduced two new Earth-themed educational programs in time for Earth Day, April 22.
Students across the St. Louis area will benefit from a new STEM learning opportunity through the simulated space mission called Earth Odyssey™ and the Wind Turbine Design Challenge workshop. These new programs at the North County facility allow students to experience hand-on opportunities in STEM learning.
Read more on Ferguson-based Challenger Learning Center Launches New Space Mission…
Thursday, April 30
Beck Elder Law presents Protecting Your Retirement Plan at the Bridge at Florissant, 1101 Garden Plaza Drive, from 2 – 3:30 p.m. Free. RSVP to 314-831-0988
Friday, May 1
A Boomer's Journal
By Tom Anselm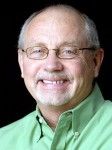 A quick review of recent columns seems to show
That my tone's been kinda serious 'bout stuff, ya know.
So here's my humble effort to change up these things
Read more on A Rap to Spring, And Other Things…
« Previous Entries
Next Entries »