Fido Follies Still Remains a Fall Festival Crowd Favorite
Story and photos by Nichole Richardson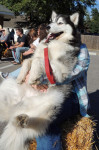 The much-anticipated Fido Follies Dog Show was held Sunday afternoon at the Government Center parking lot on rue St. Francois, and once again drew big crowds of canines and humans alike. As always, the show was hosted by Baronwood Kennels and emceed by owner, Terrie Bert.
Read more on Another Great Year for Fido Follies…
Trinity Volleyball Seeks District 3-Peat
By Jim Wieners
Since moving from Class Three to Class Two a coupe of years ago Trinity Catholic Girls Volleyball has won two straight district titles.
Read more on Trinity Girls Volleyball Doing Well…
Maybe It's Time We All Rooted For the Cubbies
By Randy Gardner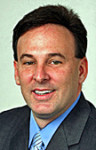 I am going to ask you a question that I thought I never would, but are you rooting for the Cubs during the playoffs? Come on, be honest. I think you actually are deep down inside, even if on the surface you say "no." At least I am.
Read more on Should St. Louis Root for the Cubbies?…
Re-Birth of a Nation Allows Director,
Writer-Actor Nate Parker to Control Film
By Sandra Olmsted
Say Birth of a Nation and anyone who has had a film studies class will think D.W. Griffith 's racist film that was also Hollywood's first block buster and used innovative filmmaking techniques. Well, writer, director, and star Nate Parker is turning that thinking on its head by appropriating the title of Griffith's film.
Read more on Good Remake of Birth of a Nation…
Hazelwood Central, Trinity, McCluer So.-Berkeley
Football Still Unbeaten
  By Jim Wieners
Three North County High School Football teams are unbeaten through eight weeks and will now seek top seeds in district playoffs after this Friday, Oct. 14, and Saturday, Oct. 15, in week nine.
Read more on Three North County Football Teams Unbeaten…
30 Outstanding Young Professionals
To be Honored by North County Inc.
       Making a Difference in the Community 
North County Incorporatedhas named this year's NCI Salutes 30 Leaders in their Thirties Leadership Award honorees. This group of up-and-coming professionals and volunteers, all of whom are making a significant difference in the North County area, will be recognized at the NCI Salutes 30 Leaders in their Thirties reception on Thursday, Oct. 27, at 11:30 a.m. at Christian Hospital's Atrium in the Paul F. Detrick Building. Tickets and sponsorship packages are currently available at www.NorthStLouisCounty.com or by calling 895-6241.The 2016 NCI Salutes 30 Leaders in Their Thirties Leadership Award honorees:
Read more on North County Inc. 30 Leaders in their 30s for 2016…
« Previous Entries
Next Entries »