Florissant Council Honors 2 Police Officers, 1 ex-Officer
By Carol Arnett


The Florissant City Council issued commendations to two police officers, recognized a long-term supporter of the police department, and gave out the beautiful home awards. (See the article and the winning homes in print edition Thursday July 2 on page 16 for  the Beautiful Home Awards.)
Read more on Florisant Honors Sherry Opich For Food Collection Last August…
 By Jim Wieners
American National 18 and under Baseball is off to a 12-5 start as of June 24 but was 11-5 through June 14 as inclement weather has limited the team to one game played June 15-24.
Read more on American National 18 Baseball Off to 12-5 Start, 2-2 in SLABA 18…
Friday, July 3
   Tai Chi classes at The Bridge at Florissant and Life Care Center, 1201 Garden Plaza Drive off Parker Road every Friday at 2 p.m.  Call Morgan or Mary to RSVP at 314-831-0988. Class size is limited.
The Alpha Players' 57th season mixes classic theatre and new works filled with music and comedy. In addition to announcing the upcoming season's shows, The Alpha Players have also announced that their evening performances will begin at 7:30 p.m. Janet Maneikis, President of The Alpha Players, explained, "We have seen a lot of groups going to the earlier start time and it seems to make sense for our audience and actors." The earlier start time will allow most people to be home by 10 p.m.
Read more on Alpha Players' 57th Season Opens September 25 with 'Oliver Twist'…
Winners of the 2015 Beautiful Home Awards were announced Monday, June 22, by the Florissant City Council's Citizens Participation Committee. One winner is chosen from each of the city's nine wards. Awardees receive recognition from the Council, a certificate of appreciation and a Beautiful Home yard sign to display. The Mayor's Choice Award is also given and may come from any ward.
Read more on Florissant Council Names Beautiful Homes for 2015…
A Boomer's Journal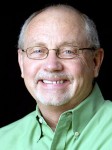 "Well, hello again, everybody," as the ever-ebullient Harry Carey used to say when he opened his pregame show as the long-time Cardinal baseball broadcaster. I used to listen on a little transistor radio to Harry and Joe Garagiola and then Jack Buck as a new guy back when I was 10, falling asleep as our attic fan pulled the warm night breeze across my bedroom.
Read more on Some July Thoughts, Maybe Real Summer Will Return if Rain Stops…
« Previous Entries
Next Entries »