Florissant Seeks New Real Estate Guidelines; Dunkin Donuts Proposed
By Carol Arnett
The Florissant City Council held two public hearings at their meeting last week and held a first reading on a bill that would change the residential rental real estate guidelines.
Read more on Florissant City Council Meeting Sept. 26…
A Boomer's Journal
The Importance of Family History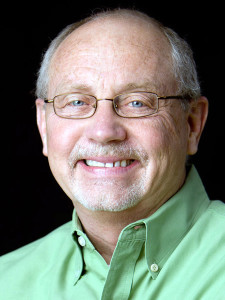 I used to really enjoy listening to my mom and dad tell of their family history, of growing up, the times they shared. As I write this today, I don't think I really got enough of that, and I miss the opportunity to ask them about one person or another, one event or another.
Read more on Family History According to Boomer…
Soroptimist Live Your Dream Award Deadline Nov. 15
   Women who serve as the primary wage earners for their families and seek financial assistance to continue their education or receive training can now apply for the Soroptimist Live Your Dream: Education and Training Awards for Women. Applications are available online at www.soroptimist.org/awards/apply.  The application deadline is Nov. 15.
Read more on Live Your Dream Award for Breadwinning Women…
Hazelwood West Softball Hosts Class 4, District 6 As Top Seed
By Jim Wieners
Hazelwood West Softball will be hosting Class Four, District Six as the top seed after finishing as Suburban XII Conference North Division Champions
Read more on High School Softball and Tennis Updates…
Hazelwood Central Football is 7-0, Trinity, McCluer South Both 6-0
By Jim Wieners
Missouri High School Class Six Football features the 32 largest high schools in the state, on basis of enrollment, and Hazelwood Central is the only one that remains unbeaten.
Read more on High School Football Recaps…
Florissant Police to Participate in 2016 National Night Out Oct. 4
The Florissant Police Dept. will participate in the 32nd Annual National Night Out" (NNO) campaign has been scheduled 
for Tuesday, Oct, 4.
National Night Out is designed to:
Read more on 32nd annual National Night Out…
« Previous Entries
Next Entries »