By Jim Wieners
While Incarnate Word Academy Girls Basketball, Hazelwood (Central) Boys Lacrosse Club and McCluer South-Berkeley Girls Track and Field won the sports championships other High School Sports teams, shall we say, come up a bit short of accomplishing their mission.
Read more on Looking Back At Teams Falling Short…
by Randy Gardner
I am very saddened today as to the loss of the Nashville Predators in the Stanley Cup Finals. It was very hard to watch. Honestly, I think the team got the axe a bit. They got a goal called back early and they could never recover.
Read more on Hated to See Predators Lose, But Pleased with U.S. Soccer vs Mexico…
By Jim Wieners
High School Sports for the 2016-17 school year ended June 3 in Missouri and even though state champions were rare, we will honor the '16-17 champions.
INCARNATE WORD ACADEMY BASKETBALL – Although it had been dominated in the past by Volleyball and Soccer Incarnate Word Academy, an all-girls school in North County, now has command of Basketball, Metro Women's Athletic Association and Missouri Class Four Champions. IWA, last March won their eighth state title and now holds the Missouri State High School Activities Association record for most state titles in that sport
Read more on A Salute To '16-17 Prep Champions…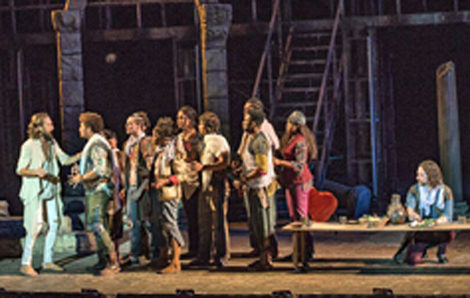 A scene from The Muny playing through Sunday's opening nightproduction of Jesus Christ Superstar
'Jesus Christ Superstar' Opens
Muny's 99th Season in Super Fashion
                   by Pat Lindsey
Just as the thermometer hit 95 degrees, The Muny opened its 99th super season with a super production of 'Jesus Christ Superstar.' And even though Andrew Lloyd Webber and Tim Rice wrote the rock opera in 1970, it remains a fresh and poignant human story laced with the social issues of today–bullying, deceit, brutality, hatred, compassion and love. The messages are so gut-wrenching that the audience doesn't always know whether or not to applaud after some scenes, as it awaits the inevitable ending.
Read more on Jesus Christ Superstar at the Muny until June 18…
by Tom Anselm
You've probably heard the adage, "the more things change, the more they stay the same." And I guess that is true in some respects, such as the silliness of politics, the disregard they have for the voters intelligence, and the inevitably of war. But there are other parts of this here journey called life that just don't meet that standard.
Read more on A Boomer's Journal: The More Things Change … Well, the More Things Change…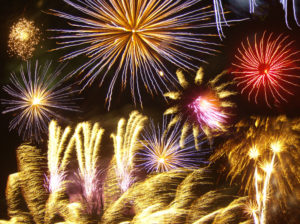 Florissant tradition of celebrating Independence Day continues this year on the grounds of the James J. Eagan Civic Center at Florissant Valley Park, which is located at the intersection of Parker Road and Waterford Drive. Festivities begin with an outdoor concert performance by the Northwinds Concert Band at 7:30pm. Following the concert, the City of Florissant is sponsoring its renowned Fireworks Display at 9:15 pm. This year's extravaganza features a dazzling fireworks presentation combining brilliant shells, color sequencing, dimensional frontage, and low and high level aerial combinations.
Read more on 4th of July in Florrisant!…
« Previous Entries
Next Entries »