Women's Team Always Seems to do Better than Men's U.S. Soccer Squad
By Randy Gardner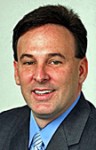 What a week it has been for soccer fans here in the United States or should I say what a crappy week it has been so far. Again, I am writing this column on a day that the team that we want to win is playing, so I have to write about it in a manner that you already know what happened when the column hits your hands or eyes on the web site.
Summer Romances and the Movies
by Sandra Olmsted
In the summer, amidst the hopefully blockbuster and the tried-and-true kid flicks, a few romantic films always make an appearance; however, relationships of some kind provide the basis for most films. This summer, some romantic relationship films will be love at first sight; some will slowly heat up; some will cause heartache and tears, and some will fizzle. Sometimes these will refer to the characters and their stories, and sometimes just the films.
Read more on The Good and the Bad of Summer Movies…
Florissant Police Remind Area
Residents Fireworks are Illegal
– The Florissant Police Department is reminding that the Discharge and Possession of Fireworks is illegal in St. Louis County as well as the City of Florissant.
Read more on Come to City's Fireworks Display July 4…
      Seeks Volunteers,  Donations and Money

     Story and Photos by Nichole Richardson
Florissant's local food pantry, TEAM, of the Emergency Assistance Ministry, is celebrating its 30-year anniversary and looking for volunteers to help them serve the Florissant and Hazelwood.
Read more on TEAM Food Pantry Celebrates 30 Years…
Recalling North County CYC Baseball
"The one constant, through all the years, Ray, has been baseball."
So said James Earl Jones as Terrence Mann in the iconic film "Field of Dreams."
Read more on Remember the Fields of Dreams…
Hazelwood Police Target Impaired
Drivers with Sobriety Checkpoints
Members of the Hazelwood Police Department will be conducting numerous high-visibility DWI sobriety checkpoints throughout the City this upcoming summer. The first checkpoint is scheduled for the weekend of June 10. Several other checkpoints have been scheduled for July and August with plans to supplement them with saturation patrols.
Read more on June 10 Begins Checkpoints…
« Previous Entries
Next Entries »