By Nichole Richardson
If the weddings of 2017 were said to be cloaked in hints of minimalism, then 2018 made a 180-degree flip to jump straight out of the proverbial box! Trends on Bridal Fashion Week for 2018 are in your face and BOLD.
Read more on 'Decked Out' is Key to 2018 Weddings; Grand Parties with Infinite Details…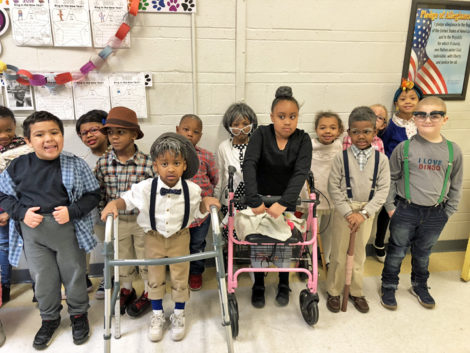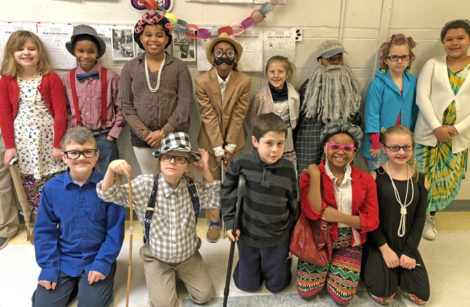 Lusher Elementary students dressed as 100-year-olds in celebration of 100 Days of School. In January, the Hazelwood School District celebrates its 100th Day of School. Some of the attire was very creative. The 100th Day of School is a national initiative that encourages students and educators to focus on activities that promote mathematics, such as counting and addition.
Read more on Hazelwood School District Celebrates 100th Day of School…
by Randy Gardner
What an incredible Super Bowl it was this year. Most years the average fan doesn't really even care who wins, they are just going to the big party and watching the game but concentrating on commercials and the halftime show.
Read more on One of the Best Super Bowls Ever!…
By Jim Wieners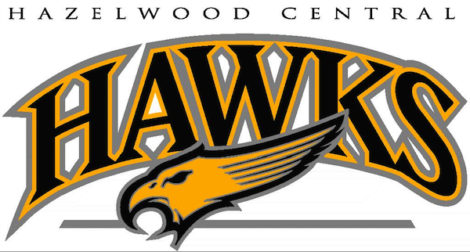 January 2018, was a perfect month for Hazelwood Central High School Basketball Teams as the Hawks went undefeated in both Boys and Girls Varsity.
Hazelwood Central Boys went 7-0 in January including two wins in the Suburban XII Conference North Division and won their second straight Parkway West Classic title. Hazelwood Central Girls went 10-0 in January including three wins in the Suburban XII North, two wins in the St. Louis MLK Showcase at Clyde C. Miller Career Academy and a win in the St. Joseph's Academy Shootout. Suburban XII North game at Riverview Gardens was either postponed or cancelled.
Read more on Hazelwood Central Basketball Teams Have Undefeated January…
By Jim Wieners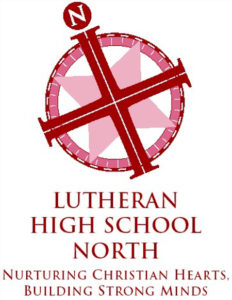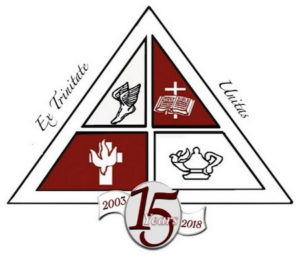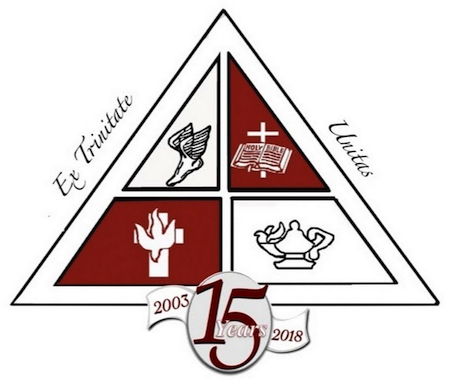 Trinity Catholic High School Boys Basketball and Lutheran High School North Girls Basketball are looking to go to Class Three, District Five, Feb. 17-24 at Duchesne High School in St. Charles with the top seeds in mind.
Read more on Trinity Boys, Lutheran North Girls Seek Class 3, District 6 Hoops Top Seeds…
Ferguson Selected For Downtown Revitalization Grant from Mo. Main Street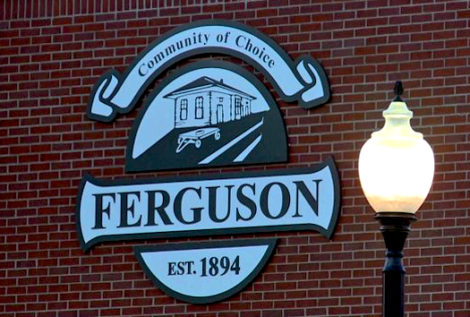 The Ferguson Special Business District has been selected in a competitive application process to participate in a cost-sharing Affiliate Grant that provides training, mentoring, and technical services to revitalization programs in Missouri's historic commercial districts. The grant is provided by Missouri Main Street Connection, Inc. (MMSC)
Read more on Ferguson Offered Matching Grant…
« Previous Entries
Next Entries »