Hazelwood's 2015 Fourth of July fireworks display will be held at White Birch Park, 1186 Teson Road, and is scheduled to begin at dark, about 9:15 p.m. and last about 20 minutes. Because voters passed Proposition P in April, the additional revenue stream has allowed Hazelwood to resume its annual free pyro-musical fireworks display on July 4th. In the event of rain, plans are to reschedule for July 5.
Read more on Hazelwood Brings Back Spectacular Fireworks for July 4th Celebration…
 Florissant Has Long
Tradition For Big
Fireworks Displays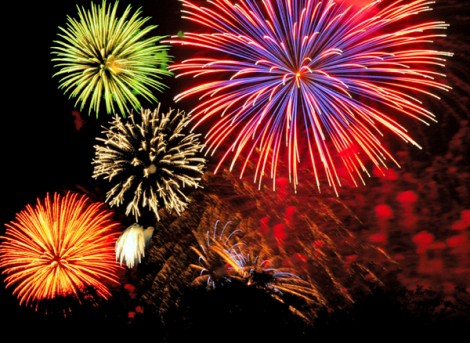 (Special to the Independent News)
Every year the City of Florissant stages one of the metro area's most spectacular fireworks celebrations for Independence Day.  But did you know that Florissant, which was founded in 1786, has actually held 4th of July salutes since before Missouri officially became a state in 1821?
Read more on Newspaper Article from 1821 Reveals city's history on fireworks display…
Hairspray Resonates on
Several Levels with
Muny Audience
Art & Wine Wednesday Night Out is planned for Wednesday, June 24, from 6 to 9 p.m. at Korte's Custom Framing and Antiques. Along with an exhibition of works by 18 artists, a plaque will be dedicated for Frank and Josephine Korte.
Read more on Art & Wine Wednesday Night Out June 24…
St. Louis Work Zones for June 18-24
Interstate 270 in North St. Louis County to Close Overnight Saturday
MoDOT will temporarily close Interstate 270 in north St. Louis County starting at 11 p.m. on Saturday, June 20. Northbound and southbound I-270 will be closed between New Florissant Road and Washington/Elizabeth so crews can remove the overhead pedestrian bridge just east of New Florissant Road.
Eastbound drivers will detour off the interstate at New Florissant Road and use Dunn Road and Washington/Elizabeth to return to I-270. Westbound drivers will detour at Washington/Elizabeth and take Dunn Road back to I-270.
All lanes are expected to reopen by 7 a.m. Sunday, June 21.
For additional work zone information and real-time roadway weather conditions, go to http://traveler.modot.org/map. For real time traffic, visit www.gatewayguide.com. All work is weather permitting and may be shifted due to inclement weather.
Read more on June 20 1 Night Closing on I-270…
What happens when you read to your kids? You help their brains grow. The Ferguson-Florissant School District is offering a free interactive literacy program presented by a Parents as Teachers (PAT) certified parent educator who will read several stories centered around a theme. Children and parents can then participate in a related activity.
Read more on Story Time at Ferguson and Berkeley Community Centers…
« Previous Entries
Next Entries »