Friday marks an event of great significance in the saga of our little clan. For it was on St. Patrick's Day 45 years ago that I officially met The Lovely Jill. And the rest, as they say in the story books, is history. Good old St Patrick, imparting the fabled Luck of the Irish on a kid with middle-European ancestry.
Read more on A Boomer's Journal: Irish? Not Sure, But March 17 'tis Day to Celebrate…
St. Louis County and The Salvation Army extended the dates of operation for the Warming Shelter until March 20 due to the cold weather this week. The Shelter is located at 10740 Page Avenue, 63132, in The Salvation Army Family Haven.
Read more on Warming Shelter Extends Services…
Went to see "Kill a mocking bird" on March 11th at the civic center. My wife and myself really enjoyed the production. It was much like the movie. I have a question. Towards the ending of the movie where Tom was shot trying to escape, what was the point in stating he was shot 17 times ??????????
Valley of Flowers 2017 Festival is Seeking Sponsors.
Festival Dates are Friday May 5, Saturday May 6, and  Sunday May 7.
Level of sponsorship are:
Fleur di Lis Level – $1,000.00
Read more on Valley of Flowers 2017 Festival Seeking Sponsors…
   The Valley of Flower's Festival is looking for booths for the May 5,6 and 7 festival dates.

   Vendors can use the booths to sell crafts or merchandise. Information booths allow clubs, businesses, and organizations to connect with people, and participating in the parade as either a Walking or Mobile Unit — or both – allows groups to promote themselves. Participating in the Flea Market is a great way to sell gently used items. That need new homes.
Read more on Valley of Flower's Looking for Booths and Parade Participants…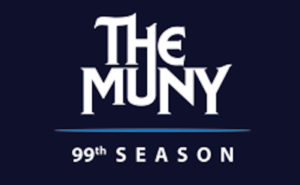 Season tickets for The Muny's 2017 summer season became available for purchase on Monday, March 6.
The spectacular line-up includes 2 Muny premieres. The seven shows are: Jesus Christ Superstar  (June 12 – 18), Disney's The Little Mermaid  (June 20 – 29), A Funny Thing Happened on the Way to the Forum
Read more on Muny Season Tickets Now Available…
« Previous Entries
Next Entries »