Hazelwood Central Girls Track
Take 2nd, Hazelwood West Boys 4th
                   By Jim Wieners
Coming off a disappointing 10th-place finish last year after winning a number of meets including district and sectional Hazelwood Central Girls Track & Field scored their school-best 76 points May 27-28 in a state championship meet held this year at Jefferson City High and were seven points better than Class Three State Champion McCluer South-Berkeley (69).
 Come To the July 4th Display
Mayor Tom Schneider is advising Florissant residents that the city has a law to protect residents from the dangers of fireworks.
The Eagan Center Theater has had a message reminding residents that "For your safety fireworks are prohibited in the City of Florissant" since a couple of weeks ago. The portable public works signs will have a similar message and be located at the Police Department frontage on N. Lindbergh
Read more on Florissant Has Ban on Fireworks…
Dining Divas Enjoy Mexican
Restaurant Just Down the Road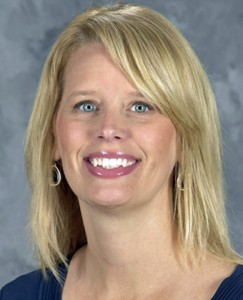 Following in our tradition of a Mexican May, the restaurant location the Dining Divas settled on ended up being a great choice, even though it wasn't our first choice. We planned to choose from one of two Mexican places, one in an area known for authentic restaurants, and the other, a place that made one of those "best of" lists. Neither won.
Dinner July 17 at Hendel's Cafe
To commemorate North County Incorporated's (NCI) 39 years of service to the community, NCI is holding its annual Anniversary Fundraiser at Hendel's Market Café & Piano Bar on Sunday, July 17, beginning at 6 pm. Space is limited for this event to the first 80 paid registrants who will enjoy an elegant dinner and wine pairing along with a silent auction.
Read more on North County Inc.'s Anniversary…
'Walk thru History' Plaque Dedication for Dooleys
Before the second Wednesday Night Out festivities begin June 29, Old Town Partners and Mayor Thomas Schneider will unveil a plaque to honor the late John M. and Pearl M. Dooley. The event will be held in front of Dooley's Florist, 690 rue St. Francois, at 5:45 p.m. This will be the 27th Walk through History plaque in honor of someone who has made a valuable contribution to the City of Florissant.
Read more on Wednesday Night Out…
Mayor Thomas P. Schneider was the guest speaker at the annual Memorial Day Ceremony that was hosted by the organization the Missouri State Society Daughters of the American Revolution on Monday, May 30t. Over 200 people were in attendance for a full ceremony including a color guard and a 21 gun salute as well as a bagpipe player with a flower laying component that was held at the historic Cold Water Creek Cemetery.
Read more on Memorial Day in Florissant…
« Previous Entries
Next Entries »