Florissant Offers Debris Pickup
Service For Flood Victims in City
The federal government approved Governor Jay Nixon's request for assistance in the removal of debris associated with the recent heavy rains and flooding from the heavy late December rains. The state will begin scheduling curbside pickup of flood damaged debris (including items damaged by sewer backups) in participating communities.
Read more on Gov. Nixon's Assistance program approved…
By Sandra Olmsted
Writer/director Alejandro Gonzalez Iñárittu's latest film, The Revenant, chronicles, in part, the true story of a frontier scout left for dead in territories that will become North and South Dakotas, Montana, Wyoming and Nebraska during the winter of 1823-1824. Based on Michael Punke's 2002 fact-based novel of the same name, the story is both a tale of revenge and of wraithlike return from the dead.
Read more on The Revenant: Revenge Served Bleak and Cold…
By Randy Gardner
What a way to end the year both for me and to being 2016 like the Rams. First off, Happy New Year to everyone and can I say good riddance to 2015. Thank goodness, because the end of the year which was supposed to be a festive happy time turned into craziness as this old man took a tumble down the steps backwards on Christmas Eve morning and then spent Christmas day in the emergency room getting x-rays on my spine.
Read more on End of Year for Me Almost as Bad As Start of Year for Rams…
By Jim Wieners
North Technical Boys Basketball became the first team in school history (opened in 1968) to win a varsity tounament four times and that was done just under a week before Christmas. North Tech won their fourth straight Lutheran High School-St. Charles County Nike Cougar Classic.
Read more on North Tech Boys Basketball 4-Peats At Lutheran St. Charles County…
By Jim Wieners
Hazelwood Central Varsity Basketball teams, Girls and Boys, celebrated the Christmas Holiday break by winning 16-team tournaments. Meanwhile the Wrestling team will host a two-day, 30-team tournament, the St. Louis All-Suburban Wrestling championships Friday-Saturday, Jan. 8-9.
Read more on Hazelwood Central Wins 2 Holiday Basketball Tourneys, Hosts Wrestling…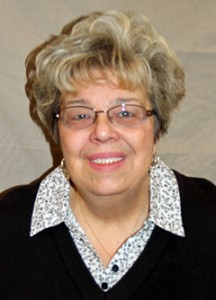 She will be honored at luncheon on Jan. 20
The Greater North County Chamber of Commerce has selected Mary Gettemeier, owner of The Flower Pot, as its 2016 Business Person of the Year. A member of the Chamber since 1985, Gettemeier will be recognized at the Chamber's Membership Luncheon on Wednesday, Jan. 20, from 11 a.m. to 2 p.m., at Norwood Hills Country Club.
Read more on Mary Gettemeier Selected Chamber 2016 Business Person of the Year…
« Previous Entries
Next Entries »