Dog Days of Summer Movie Recap
by Sandra Olmsted
Although, according to the calendar and the path of the sun, summer continues until Sept. 21, the return of the students to classrooms and the days getting shorter mean that another summer is waning. Happily there are lots of movies in theaters now, and here is a recap of recent films.
Read more on End of Summer Movie Reviews…
Hazelwood Central, East, McCluer
North Have Repeat Football Openers
By Jim Wieners
It seems very familiar for Hazelwood Central, Hazelwood East and McCluer North to open the 2016 High School Football season with the same opponent they opened with in 2014 and 2015.
Read more on 2016 High School Football Season Openers…
Comment Period Ends For MoDOT's TIP Plan; East-West Board to Consider New Projects
The comment period for MoDOT's Transportation Improvement Plan (TIP) ended on Aug. 10. There are 230 new projects to the TIP this year, including the $100M potential Design Build on Interstate-270.  Other new major projects of interest in North St. Louis City and County consist of interchange improvements at I-70 and Lucas-Hunt and resurfacing and ADA improvements along MO 180 (St. Charles Rock Road) from I-270 to St. Louis City Limits. The final TIP will be submitted to the East-West Gateway Board of Directors for their consideration at the Aug. 31, meeting at 10 a.m.
Read more on MoDot's TIP Plan…
The New Technology in Schools–Is it a Plus?  
Books, pencils, pens. Red Chief manila-paper tablets. Blackboards and chalk dust. Teacher lectures, notetaking. Listening. The Zaner-Bloser method of cursive writing. An occasional movie, and always about something as exciting as "Pig Farming in Equatorial Africa" or "The History of England's Rise to Power in the Middle Ages." Riveting film.
Read more on A Boomer's Journal…
Dining Divas Try Out Traditionally
'Weber ' Backyard Barbecue Indoors
   By Lisa Kampeter
Summertime. Barbecue. Hanging Out With Friends. What's Not To Love!!!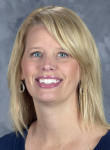 The Dining Divas Spent A Summer Evening Together Enjoying Some Barbecue And Each Other's Company At Weber Grill Restaurant In The St. Louis Galleria This Past Month.   The Same People Who Introduced The Backyard Sensation Of The Kettle Grill Have Now Brought The Sensation Indoors To St. Louis.
Read more on Summertime Dining…
Ferguson Voters OK 2%
Hike in City Utility Tax
5 Additional Officers can be hired
    Firehouse #2 Can Stay Open
Voters in the City of Ferguson approved a two percent business license utility tax increase on Tuesday, August 2, 2016. The utility tax increase is expected to generate nearly $700,000 in additional municipal revenues by increasing the current business license utility tax from 6 % to (8% including companies supplying light, electricity, power, gas, telephone and water.
Read more on August 2nd Primary results…
« Previous Entries
Next Entries »