Mayor Thomas P. Schneider and Chief Timothy Lowery have announce that the City of Florissant will soon be activating a new Police\Public Works digital radio system.
The current communication system is aging but is scheduled to be replaced by a new state-of-the-art system at the end of this month. Funding for the new system was provided as a result of a county-wide vote on an E-911 tax that was passed in November of 2009.
Read more on Florissant Gets New Police, Public Works Radio System…
Saturday, March 21
Coffee, Concert & Cans at Florissant Presbyterian Church, 660 Charbonier Rd. Doors open at 5:30. Admission: 3 cans of food for TEAM food pantry Two local bands– entertainment and refreshments.
Read more on Mark your Calendar…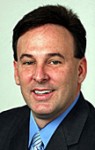 By Randy Gardner
Every once in a while a blind squirrel will find a nut and that is luckily what happened to me. A few weeks ago I had mentioned in my column to just dump Sam Bradford and eat his salary and move on. Get a big name QB with a big name and then draft a young quarterback to be mentored behind him.
Read more on Sometimes I Get it Right; Made the Right Call on Bradford For Foles Trade…
By Jim Wieners
Incanate Word Academy Girls Basketball will attempt to do something they tried three years ago but fell short and that is three-peating at state.
IWA, which began their run to three-peat March 3, continue Thursday, March 19, at Mizzou Arena, on the University of Missouri campus in Columbia, in the final Class Four semifinal game of the day. IWA plays against Bolivar at 8:30 and the winner plays Saturday, March 21 at 4:50 in the Championship game against the winner of the Thursday, 6:50 semifinal game between Mary Institute-Country Day School and Springfield-based Hillcrest.     An IWA loss not only ends their hope but will have to play Friday, March 20, in the third-place game at 12:50 and go home one day earlier.
Read more on IWA Two Wins Away From 3-Peat…
By Jim Wieners
Two Metro Catholic Conference high schools are heading to Mizzou Arena, on the University of Missouri campus in Columbia, for the Missouri State High School Activties Association Class Five Basketball Semifinals.
Read more on Chaminade, SLUH On State Collision Course This Weekend…
By Tom Anselm
I have many blessings in my life, not the least of which is my wonderful wife and family. One of those blessings is be able to express my opinions every two weeks in this newspaper.
Read more on Column Gives Freedom to Write My Views, But Readers Have Voices, Too…
« Previous Entries
Next Entries »