Hazelwood West Softball Hosts Class 4, District 6 As Top Seed
By Jim Wieners
Hazelwood West Softball will be hosting Class Four, District Six as the top seed after finishing as Suburban XII Conference North Division Champions
Read more on High School Softball and Tennis Updates…
Hazelwood Central Football is 7-0, Trinity, McCluer South Both 6-0
By Jim Wieners
Missouri High School Class Six Football features the 32 largest high schools in the state, on basis of enrollment, and Hazelwood Central is the only one that remains unbeaten.
Read more on High School Football Recaps…
Florissant Police to Participate in 2016 National Night Out Oct. 4
The Florissant Police Dept. will participate in the 32nd Annual National Night Out" (NNO) campaign has been scheduled 
for Tuesday, Oct, 4.
National Night Out is designed to:
Read more on 32nd annual National Night Out…
KMOV 'Great Day St. Louis' Hosting Entire Week of Oct. 3 From Florissant
Co-hosts Claire Kellett, meteorologists Matt Chambers and Kent Ehrhardt, of Great Day St. Louis, are coming back to Florissant on Friday, Oct. 7 to do a live show on the front lawn of Florissant's City Hall. Great Day St. Louis is promoting the 19th Annual Fall Festival, the biggest and best block party in the state.
Read more on 'Great Day St. Louis' in Florissant Week of Oct. 3…
Dining Divas Enjoy Central West End Barbecue Joint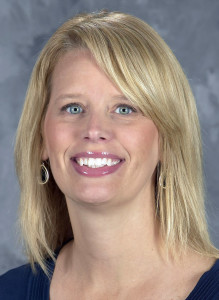 Dining Divas was a struggle this month. First, we struggled picking a date (my bad decision as I was on vacation during our normal day of the month). Between the Fox season kicking off, work events, and kids soccer, it was a busy week, but we figured it out. Then, I picked a restaurant that apparently was doomed from its start. I had just read a great story on it in St. Louis Magazine a month earlier, and when I told everyone where we were going, I later found out they had already shut their doors. Then, the day of Divas, the girls were dropping like flies.
Read more on Dining Divas go to BBQ Saloon…
'Save the Shrine' Campaign Begins For Restoration and Preservation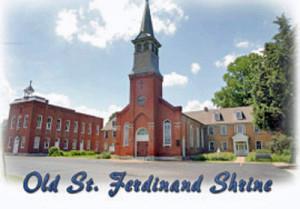 The Friends of Old St. Ferdinand, a non-profit organization dedicated to caring for the historic St. Ferdinand Shrine in Florissant, is now in its second month of a campaign to raise funds to restore and preserve several buildings on the grounds of the shrine.
Read more on St. Ferdinand Shrine Needs Renovations…
« Previous Entries
Next Entries »