By Carol Arnett
New Dollar General Not up to Code
Florissant Mayor Tom Schneider submitted his proposed budget to the city council at last week's council meeting for council members to review and make any changes before voting on the budget at a future council meeting. The city's fiscal year begins on Nov. 1.
Read more on Mayor Presents Proposed Budget to City Council…
By Sandra Olmsted
Director Stephen Frears' account of the real life friendship between Queen Victoria, Empress of India, (Judi Dench) and her humble subject Abdul Karim (Ali Fazal), a Muslim clerk, reveals historical events that only recently came to light.
Read more on "Victoria & Abdul": Oscar-Worthy Period Drama…
By Sandra Olmsted
By 1970, women in any number of roles in society were demanding equality. They wanted to sign for their own loans, choose any careers, succeed on their own merit, and be paid the same as men for the same jobs. This was never more true than in the world of sports.
Read more on "Battle of the Sexes": Game, Set, Zeitgeist…
by Tom Anselm
"From the clear blue of the Western sky comes… Sky King."
So went the opening line of one of the many shows with Western themes that populated the few channels of black-and-white television in the early days of that medium. Sky King caught criminals and found lost hikers from his twin-engine Cessna 'The Songbird' out of his Flying Crown Ranch, along with niece Penny and nephew Clipper. How about that for an adventure-packed weekly plot?
Read more on A BOOMER'S JOURNAL: Early TV: When the West Called My Name…
By Jim Wieners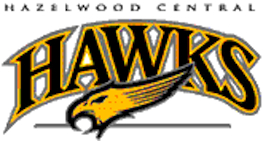 When the St. Louis Suburban Public High School Athletic and Activities Association realigned the Suburban Conferences, Hazelwood Central Football won the last 16 consecutive Suburban North Conference games.
Read more on Hazelwood Central Takes 34-Game League Grid Win Streak (To) West…
By Jim Wieners
High School Softball road to the Oct. 20-21 State Tournaments, at Killian Sports Complex in Springfield started Wednesday, Oct. 4 ,with districts, which end Friday, Oct. 6. After districts, the sectionals will follow Oct. 11 at odd-numbered districts followed Oct 14 with quarterfinals at sites to be determined.
Read more on Hazelwood West, IWA Softball Are District Top Seeds at Springfield…
« Previous Entries
Next Entries »