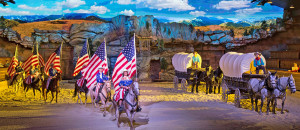 A huge LED screen at one end of the Dixie Stampede arena projects gorgeous scenery of the
Ozarks and America, always changing. This is the patriotic salute near the end of the show.
Read more on 2 of the best dinner shows in Branson…
Hazelwood School District Board
Names New Superintendent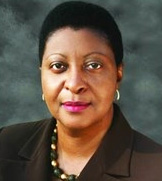 The Hazelwood School District Board of Education announced Monday morning the appointment of Nettie Collins-Hart as superintendent, effective July 1, 2016. Collins-Hart will replace Ingrid Clark-Jackson, interim superintendent, who will retire on June 30, 2016.
Read more on Nettie Collins-Hart new HSD Superintendent…
Thursday, April 7
   Blood Pressure Clinic at St. Catherine Retirement Community, 3350 St. Catherine St., at 10:15 a.m. RSVP to 314-838-3877.
Friday, April 8
   Tai Chi for Seniors at St. Catherine Retirement Community, 3350 St. Catherine St., at 10 a.m. Free. Reduce stress, strengthen joints and develop balance and coordination. RSVP to 314-838-3877.
Read more on Mark Your Calendar…
A 'Tea for TEAM' will feature mystery writer Elaine Viets on May 5 at John Knox Presbyterian Church, 13200 New Halls Ferry Road. Viets will be speaking and signing her newest Dead-End Job mystery, The Art of Murder. The event is sponsored, by Presbyterian Women of John Knox.
Read more on John Knox 'Tea for TEAM' Features Author Elaine Viets…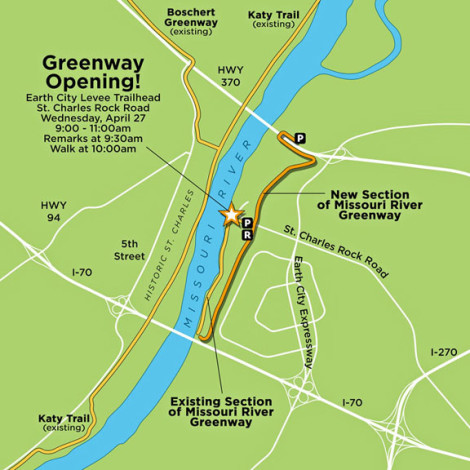 Wednesday, April 27, Great Rivers Greenway will celebrate a new greenway trail during 'Good Morning Greenway,' a ribbon-cutting and fitness walk at the trailhead in Riverwoods Park in Bridgeton from 9 – 11 a.m. A 3.15-mile extension of the Missouri Greenway provides a new place for walking, running or riding a bike along the Missouri River. Completed last year, almost 5 miles of paved greenway loops through Riverwoods Park and parallels the Earth City Levee to Highway 370.
Read more on 'Good Morning Greenway' Fitness Walk on Expanded Trail, April 27…
A Boomer's Journal
By Tom Anselm
"It is only with the heart that one can see rightly. What is essential is invisible to the eye." So said The Fox in the 1943 novel "The Little Prince" by Antoine de Saint-Exupery. I read that a long time ago, and the phrase has resonated with me ever since. Especially so as I age and have received the blessings of grandchildren.
Read more on Grandparenting Brings Life to a New Dimension…
« Previous Entries
Next Entries »