Is the New Technology in Schools The New Normal?
By Tom Anselm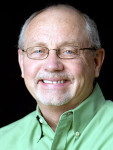 So schools are back in full swing, which means I am also back into the wonderful world of substitute teaching. I retired from teaching in 2010, and took a very brief respite from the classroom life. Not being the guy with any real skills, like home repair or woodworking or even a love of yard work (yuck!), I was quickly out of things to do around the house after cleaning out the garage and a few other odds and ends. Hey, I can paint, which is actually what I will do after I write this note. But I learned long ago to turn to the professionals when it comes to cars, plumbing, and electricity.
Read more on A Boomer's Journal…
Florissant Passes Some Funding Bills
By Carol Arnett
The Florissant City Council had a light agenda at Monday's meeting, with no public hearings scheduled. However, they did spend quite a bit of time in the 'hearing from citizens' portion of the meeting, as several residents and non-residents spoke against the city's pit bull ban. Several people also sent letters and emails to the council requesting the repeal of the ban.
Read more on Aug. 22 Florissant City Council…
4th Annual Taste in Ferguson to Raise Scholarship Money for Ferguson Youth
Featuring foods from more than 20 vendors, the 4th annual Taste in Ferguson will be held Sept. 11, at the Savoy Banquet Center, 119 South Florissant Rd. in Ferguson. Attendees will sample foods from popular restaurants from across the region including Ropers Ribs, Cathy's Kitchen, The Whistle Stop, Paul's Market and Starbucks as well as on-site cooking demonstrations, live music, and activities for children. Proceeds from the event fund scholarships for deserving students from North St. Louis County. The event will be emceed by St. Louis radio legend Asher Benrubi, better known as "Smash."
Read more on Taste in Ferguson is Sept. 11…
Olympics Had Something For Everyone, But For Me Of Course, It Was Soccer
By Randy Gardner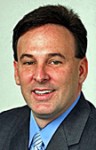 How was the Olympic experience for you? It seemed like everyone I talked to was glued to the TV for two weeks watching the Olympic games. No matter if you like sports or not, there was something for everyone.
Read more on 2016 Olympics Taught Life Lessons…
Judy Taylor Named Greater North County Chamber's President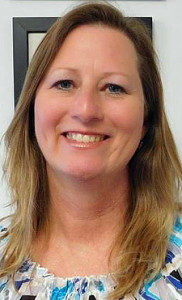 Judy Taylor, past co-owner of Taylor Land Management LLC in Florissant, has been named president of the Greater North County Chamber of Commerce. Judy began her duties as of August 15, 2016.
Read more on North County Chamber of Commerce Names New President…
St. Ferdinand Shrine in Dire Need of Repairs;
Campaign Underway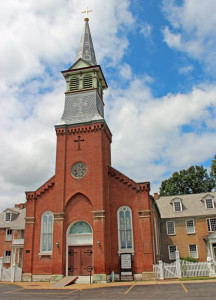 Old St. Ferdinand Shrine, a religious and historic jewel of Old Town Florissant, is in need of some major work and a "Save the Shrine" campaign will kick off Sept. 1 to raise much-needed funds for repairs and upgrades.
Read more on Old St. Ferdinand Shrine Needs Major Renovations…
« Previous Entries
Next Entries »