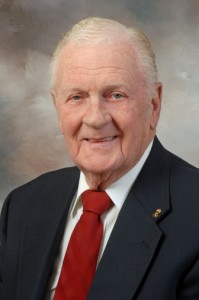 The Greater North County Chamber of Commerce recently selected John Ortwig, owner of Florissant Glass and Old Town Wedding Chapel in Old Town Florissant, as its 2015 Outstanding Business Person of the Year.
Read more on Greater NCC Names John Ortwig 2015 Outstanding Business Person of the Year…
Just one day after asking City Prosecutor Ronald Brockmeyer to take a leave of absence, Florissant Mayor Tom Schneider has received and accepted a letter of resignation from  Brockmeyer. The resignation was effective immediately, Thursday, March 12.
Read more on Brockmeyer Resigns as Florissant Prosecutor…
The Florissant City Council finally approved the re-zoning of the property located at 696 & 698 N. Hwy 67 to allow for a new CVS Pharmacy, which will operate a 24-hour drive through pharmacy, retail and medical clinic. It was approved on March 9 after having been delayed a few times at previous meetings.
Read more on 24-Hour CVS Pharmacy Approved by City Council…
Metropolitan St. Louis Sewer District (MSD) is in the process of making emergency repairs to a blocked sanitary sewer main on St. Ferdinand Street near its intersection with St. Marie. MSD has determined that approximately 361 feet of 12-inch diameter sewer main are in need of full replacement. They are moving forward immediately with the repairs and estimate that they will be completed in three to four weeks.
Read more on MSD Repairs Underway to a Sanitary Sewer on St. Ferdinand Street…
Historic Florissant is accepting reservations to their annual Benefit Dinner on Sunday, March 22,at Hendel's Restaurant. Hendel's is located in Old Town Florissant at 599 St. Denis Street. Dinner will be served at 6 p.m..
Read more on Historic Florissant to host Annual Benefit Dinner March 22…
Three Ferguson-Ferguson School District students will be among 150 youth from throughout the nation who will make the 54-mile historic trek from Selma to Montgomery, AL., March 20-25.  The students – DeAnna Harper, a senior at McCluer North High School; Emani Irving, a junior at McCluer South–Berkeley High School; and Vaughn Ross, a senior at McCluer High School – will participate in the iconic walk as members of the "Walking Classroom" in commemoration of the 50th anniversary of the voting rights march.
Read more on 3 FFSD High School Students Making Historic Alabama Walk…
« Previous Entries
Next Entries »