17

th

ANNUAL SENIOR CITIZEN NORTH COUNTY
GALA 

AUG. 18 AT JAMES EAGAN COMMUNITY CENTER

   The James J. Eagan Community Center in Florissant, Parker Road at Waterford Drive, will be the site for the 17
th
annual Senior Citizen North County Gala on Friday, Aug. 18, 2017. The cities of Bridgeton, Ferguson, Florissant, Hazelwood, Maryland Heights and St. Ann are hosting the event, which will feature entertainment provided by the 18-piece Sentimental Journey Band and strolling magician Steve Barcellona.
  The gala also will feature attendance prizes and delicious hors d'oeuvres and "dance angels" will be available.
   Tickets for the event, which will take place from 7 p.m. to 10 p.m., are $15 each and can be obtained through August 15 at the offices of any of the participating cities or the Florissant Senior Office at Florisssant City Hall. More information can be obtained by calling the Florissant Senior Office at 314-839-7605.
Read more on North County Gala For Seniors is Aug. 18 this year…
Chorus Line is  A Reflection Of the Human
Spirit
Read more on Chorus Line Shines at the Muny…
(Special to the Independent News)
Florissant resident, Andrew Harris, was visiting family in Illinois and attending a little league baseball game for his nephews when he noticed something sitting on a park bench. Looking closer, he saw it was a rock. But not just any rock, this one had been painted and had a message inscribed on the back including "Granite Rocks" and instructions to look on Facebook. What Andrew found were multiple thousands of people engaging in community, not just in Illinois, but all over the country through painting and hiding rocks for others to discover.
Read more on 'NoCo Rocks' Spreads Fun in North County…
by Sandra Olmsted
Using a nonlinear style where time folds back and forth on itself, Dunkirk writer/director Christopher Nolan creates a subtle surrealism that embraces cinematic language brilliantly.
Read more on 'Dunkirk': A Grim, Heroic, Surrealistic Spectacular…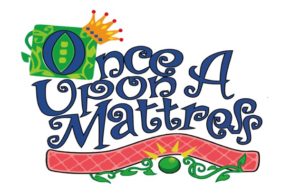 Hawthorne Players of Florissant will present the beloved musical comedy, "Once Upon a Mattress," based on the fairy tale, "The Princess and the Pea," at the Florissant Civic Center Theatre, located at Parker Rd. and Waterford Dr., this weekend and next.
Read more on Hawthorne Players brings musical comedy fairy tale to the stage…
   Meet and Greet Summer Social at DeSmet Retirement Community, 1425 N. New Florissant Road, at 6:30 p.m. Refreshments, live music. RSVP to 314-838-3811.
Friday, July 28
Chicken Dinner at Florissant Valley VFW Post 4105, located at 410 St. Francois from 4:00pm to 7:00 pm. All profits go to support Veterans. (314) 831-6121.
Read more on Mark Your Calendars!…
« Previous Entries
Next Entries »