Frank Lloyd Wright Designed Kraus House in Kirkwood
               by Pat Lindsey
Read more on Happy 150th Birthday, O Great Architect: Frank Lloyd Wright…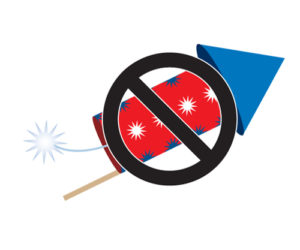 Over 200 people go to the emergency room on or near the fourth each year. People die from different fireworks related accidents. Small Children and Family pets can be terrorized by fireworks.
Read more on Reminder from Mayor, Police Chief: Fireworks Illegal in Florissant!…
Mark Your Calendar is a regular feature in The Independent News each issue. Items of a general interest from non-profit and fraternal groups will be published if received at our office by mail, fax or e-mail by 4 p.m. Friday prior to the next edition.
Thursday, June 8
Read more on Mark Your Calendar!…
    By Jim Wieners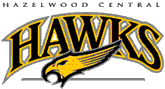 In 1993, the Missouri Scholastic Lacrosse Association started crowning champions for the area High School Boys Lacrosse Clubs.
In 2008, the MSLA wet to a two-division format and this year Division Two is now the Show Me Cup. Hazelwood (Central) won the first Show Me Cup nearly two weeks ago, the second MSLA championship in Boys Lacrosse history. Hazelwood, which won Division II in 2011, won the two titles at Lindenwood University's Harlan C. Hunter Stadium — used for Football, Soccer, Field Hockey and Lacrosse.
Read more on Hazelwood Lacrosse Wins Show Me Cup…
by Randy Gardner
The Stanley Cup Playoffs have lived up to the hype. I am glued to the TV. I want the Nashville Predators to win really badly, not only because I am a country music fan and I love seeing all the stars at the games, but I love to see the underdogs win.
Read more on Pulling For Nashville To Take the Cup…
By Jim Wieners
Despite setting state records in three preliminary events, Hazelwood Central Girls Track & Field finished in second place behind Lee's Summit West, for the second consecutive year, in Class Five State May 26-27 at Dennis and Roberta Licklider Track Complex inside Pete Adkins Stadium at Jefferson City High School.
Read more on Despite Setting State Track Records Hazelwood Central Girls 2nd Again…
« Previous Entries
Next Entries »