By Randy Gardner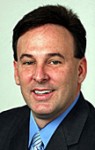 Here we go again with the St. Louis Rams. Did they not learn a lesson with Sam Bradford, paying him all of this money and then everything falling apart? Now the Rams bring in Nick Foles and pay him almost half of what they paid Sam but on a scale of year-to-year it could be more.
Read more on Rams Taking Another Chance With Contract Extension to Nick Foles…
 by Sandra Olmsted
While director Jonathan Demme's new film, Ricki and the Flash, has some chuckles, for the most part it is an uplifting, family-affirming dramedy, with some great musical performances by Meryl Streep, the star of the film, and her band. Screenwriter Diablo Cody, who won an Academy Award for Juno, never reaches that perfect blend of pathos and wry wit in Ricki and the Flash.
Read more on Ricki and the Flash: Music-laced Dramedy Not a Comedy For Star Meryl Streep…
By Jim Wieners
For the eight consecutive year McCluer North opens the football season by playing Jefferson City and the Stars are seeking to end a nine-game losing streak against the Jays that includes the 1988 and 1993 Class 5A State Championship Games played at the University of Missouri Faurot Field, Columbia.
Read more on McCluer North Hosts Jefferson City, Hazelwood Central Visits DeSmet…
Richard Dorsey III and Steven Francis, both of Florissant
Two dedicated adult Scout leaders received awards from the Greater St. Louis Area Council, Boy Scouts of America. The awards were presented June 18 during the Greater St. Louis Area Council's annual business meeting and recognition dinner at the St. Charles Convention Center. These two dedicated adult Scout leaders were each presented with the Silver Beaver Award, the highest recognition a Boy Scout council awards to Scout volunteers. Just 24 Silver Beaver awards, which recognize noteworthy service that influences the lives of youth and outstanding contributions to the Scouting program were given in 2015 from a pool of over 12,000 Greater St. Louis Area Council volunteers.
Read more on Local Scout Leaders Honored by Boy Scouts of America…
The Hazelwood School District hosted more than 2,500 attendees for its 9th Annual Back-to-School Fair at the St. Louis Outlet Mall. This year's fair included student entertainment, school booths, as well as vital community resources for Hazelwood students and families.
Read more on Hazelwood Draws 2,500-Plus for 9th Annual Back-to-School Fair; Schools Opened Aug. 10…
The Hazelwood City Council has begun the process of filling the Ward 4 vacancy by accepting applications from interested residents. Prospective candidates can pick up an application form from the City Clerk at the Hazelwood City Hall, 415 Elm Grove Lane, Monday through Friday, 8 a.m. to 4 p.m. The completed forms must be turned back into the City Clerk's Office by Aug. 27.
Read more on Hazelwood City Council Begins Process of Filling Ward 4 Vacancy…
« Previous Entries
Next Entries »