by Sandra Olmsted
Using a nonlinear style where time folds back and forth on itself, Dunkirk writer/director Christopher Nolan creates a subtle surrealism that embraces cinematic language brilliantly.
Read more on 'Dunkirk': A Grim, Heroic, Surrealistic Spectacular…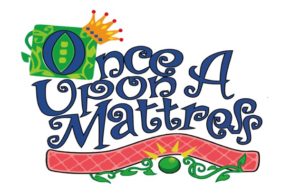 Hawthorne Players of Florissant will present the beloved musical comedy, "Once Upon a Mattress," based on the fairy tale, "The Princess and the Pea," at the Florissant Civic Center Theatre, located at Parker Rd. and Waterford Dr., this weekend and next.
Read more on Hawthorne Players brings musical comedy fairy tale to the stage…
   Meet and Greet Summer Social at DeSmet Retirement Community, 1425 N. New Florissant Road, at 6:30 p.m. Refreshments, live music. RSVP to 314-838-3811.
Friday, July 28
Chicken Dinner at Florissant Valley VFW Post 4105, located at 410 St. Francois from 4:00pm to 7:00 pm. All profits go to support Veterans. (314) 831-6121.
Read more on Mark Your Calendars!…

   Florissant Police Chief Timothy Lowery and Florissant Valley Fire Protection District Chief Scott Seppelt announced that their two agencies will be cohosting the third annual Public Safety Citizens Academy starting on Sept. 6.
Read more on 3rd Annual Public Safety Citizens Academy Courses Begin Sept. 6…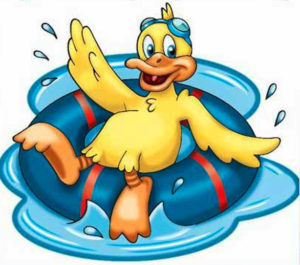 The City of Florissant will once again sponsor the Mayor's Race at the Famous Annual Greater North County Duck Races, which are scheduled to begin promptly at 10 a.m. on Saturday, July 29 at the Florissant Koch Park Aquatic Center's Lazy River.
Read more on Annual North County Duck Races Scheduled for July 29 at Koch Park…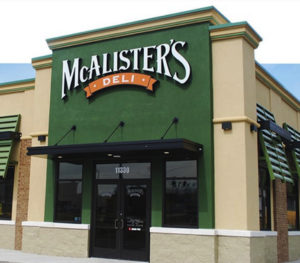 Mayor Schneider has welcomed another new business to the City of Florissant. McAlister's Deli held its grand opening Monday, July 17.
McAlister's Deli is located at 2180 N. Lindbergh. Also present for the ribbon-cutting were Police Chief Tim Lowery, Councilman Tim Lee and Councilman Tommy Siam.
Read more on McAlister's Deli Opens in Florissant…
« Previous Entries
Next Entries »