Show Me Bowl Leaving St. Louis;
McCluer North, McCluer Leave Class 5
By Jim Wieners
After 21 years of playing in the now former Edward Jones Dome the Missouri State High School Activities Association Board of Directors voted last April at Tan-Tar-A Resort in Fort Osage to move the Show Me Bowl to Springfield, Mo., Missouri State University Plaster Stadium November, 2016, and to Columbia, University of Missouri Faurot Field in November, 2017.
KOREAN WAR AND DEFENSE VETERANS MEMORIAL TO BE DEDICATED
AT ST. FERDINAND PARK IN FLORISSANT

 The Korean War Veterans Association invites all veterans and the general public to attend the official dedication of the Korean War and Defense Veterans Memorial in St. Ferdinand Park in Florissant. The ceremony will commence at 1 p.m. on Sunday, June 26.   Master of ceremonies Sergeant Major Carl Hargus will begin the event, followed by the presentation of colors by the 12th District of the Veterans of Foreign Wars (VFW). Rev. Edward G. Robinson Sr. then will lead the invocation. The national anthem will be performed by the Scottish Rite Brass Band.
Read more on Memorial Dedication Sunday, Jun 26 at 1 p.m…
Thursday, June 23
St. Mark's Fashions for Food clothing sale, 315 Graham Road, 8:30-11 a.m. All proceeds go to local food pantries. Sale is held on the second Thursday of each month. Call 314-972-7838.
Read more on Summer 2016 Calendar of Events…
Prediction For U.S. Win
Falls Way Short Again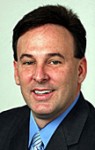 It's been like Christmas in June for me and many others as the United States Men's National Soccer team is or should I say embarked on a historic run in the Copa America tournament. After a horrible start against Columbia, they bounced back with some big wins and a bit of help from some other countries and are in the semi finals. I write my columns on Tuesday and that is the day that the big game versus Argentina , so I have to write about it in past tense.
Read more on Argentina Routs U.S 4-0…
Bommarito Ford's Grand Opening Honors Hazelwood,
1st Responders
Text and photos by Bob Lindsey
As part of the The Bommarito Automotive Group grand opening June 17 at the all-new redesigned Bommarito Ford "superstore" on Dunn Road, the dealership showed its continued support to Hazelwood by giving the city two new Ford vehicles, one for the Dare program, the other for Hazelwood Police's Citizen Patrol. Bommarito officials and several from Ford's corporate headquarters in Detroit came for the gala opening of the new dealership and building that once was the site of Valley Ford.
Read more on Bommarito New Dealership on Dunn Road…
Sobering Thoughts As We Approach Our Nation's Birthday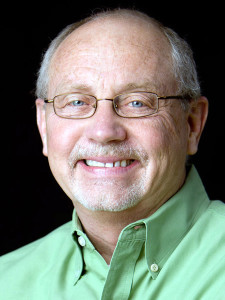 By Tom Anselm
We head into the celebration of our nation's birth next week as a land divided. We have been divided before, even as early as when the Founding Fathers battled each other with words in the establishment of this, the United States of America.
Read more on A Nation Divided…
« Previous Entries
Next Entries »