Residents Urged to Help Combat
Growing Mosquito Population
Heavy rains followed by hot weather have caused the local mosquito population to flourish. The Saint Louis County Department of Public Health is urging residents to take precautions to help combat mosquitoes and prevent mosquito bites.
Read more on County Issues precautions, recommendations…
 Free Event Offers Ferguson Area Steps to Positive Future 
A Day of Hope, presented by more than 40 St. Louis area churches in partnership with Convoy of Hope in Springfield, Missouri, will take place from 10 a.m. to 2 p.m. (or while supplies last) on Saturday, July 25 in Forestwood Park, 806 Ferguson Avenue. This free event will pool multiple resources for individuals to have a stress free day – and have some family fun while participating. Area churches and community service agencies have partnered with the City of Ferguson to create this exceptionally special day. "Day of Hope, an event which occurs throughout the United States, will be especially meaningful to our community in Ferguson," says Bishop Larry O. Jones of Greater Grace Church in Ferguson. "We've made tremendous strides in coming together this year and this day of celebration will be a tribute to new beginnings." Open to the public, all activities and services are complimentary. • Lunch • Haircuts (for boys/men) • Community services: dozens of local community service organizations will assist with a variety of needs • Health Screenings (heart health, dental, and mammograms) • Kids Zone: dozens of free carnival games, inflatables and live entertainment. • A Free Bag of Groceries: more than 35,000 pounds of free groceries to be given away (while supplies last) • Digital Family portrait • Resume Writing and Job Counseling • Banking and Credit Resources • Prayer Tent: Guests will have the opportunity to receive prayer from members of local churches • Refreshments *All good and services will be available while supplies last "The City of Ferguson is proud to be a part of A Day of Hope and to support the many churches that are participating in this positive event," said Ferguson Mayor James Knowles III. "The resources that are being offered will not only benefit the citizens of Ferguson, but will allow everyone in the region to visit our City and to see how our community will welcome them with open arms," added Knowles. A volunteer rally will take place at 7:00pm on Friday, July 24 at Greater Grace Church, 3690 Pershall Road, Ferguson, MO 631357. Volunteer positions are available for all skill sets; from set up and break down to greeting guests; helping with activities and much more. For more information, visit http://www.convoyofhope.org/outreach/ferguson/. Local TV stations FOX 2 and KPLR 11 are the proud television media sponsors to help spread the word. Part of the Convoy of Hope's 50 State Tour, A Day of Hope pools together local resources to provide long-term solutions to a more positive future. For over 18 years this nonprofit organization has served 1.6 million Americans in over 200 cities. A Day of Hope is free and reservations are not required. Parking will be available in the surrounding areas and complimentary shuttle service will be offered. Details on parking, shuttles and public transportation will be available soon online. For more information visit http://www.convoyofhope.org/get-involved/events/ About
Read more on A Day of Hope Community Event on July 25…
The St. Louis Area Team of Operation Christmas Child (OCC) will host a "Christmas in July" party on Saturday, July 25, from 3 p.m. to 4:30 p.m. at Parkway Baptist Church, 12465 Olive Blvd., Creve Coeur. In addition to holiday refreshments, guests will enjoy packing shoeboxes with toys, school supplies, hygiene items and stuffed animals.  Individuals, families, and organizations are welcome to participate.
Read more on Operation Christmas Child Hosts 'Christmas in July' Party…
by Randy Gardner
I have never watched so much soccer in my life as I have over the past couple of years, with three boys that absolutely love and live soccer on a daily basis I have to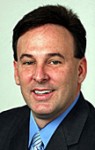 love it. As a young boy all I wanted to do was to play soccer at the professional level, after making it to the verge of becoming a pro and being cut it is sometimes difficult to watch and think that this could have been me.
Read more on Living Your Dreams Through Your Kids Has New Meaning When They Get Opportunity…
by Sandra Olmsted
Directors Kyle Balda and Pierre Coffin head up giving the yellow creatures from Despicable Me (2010) and Despicable Me 2 (2013) a movie of their own. The fast paced opening scene, narrated by Geoffrey Rush, reveals that the immortal, indestructible Minions have been around since the beginning of time and always in need of an evil villain to follow; unfortunately, having the Minions as minions isn't exactly good luck for all those villains through the ages.
Read more on Minions: Musical Yellow Delights…
A Boomer's Journal
One of the greatest joys of growing older, other than the fact that waking up every day and breathing constitutes another opportunity to do just that, is that we get to spend some 'quality time' with our grandchildren. Jill and I have been immensely blessed in this category, with nine munchkins and one due just around the corner.
Read more on Hanging With the Goonies Has Its Wonder Moments…
« Previous Entries
Next Entries »