By Randy Gardner
It seems like there are two spectrums of fans for the Super Bowl on Sunday. The people who are really interested in one of the two teams and the people who don't really give a darn. I would have to say that I have never seen such a disparity in caring who wins this game.
Read more on Who Do Like in Super Bowl? I'm Going with Brady…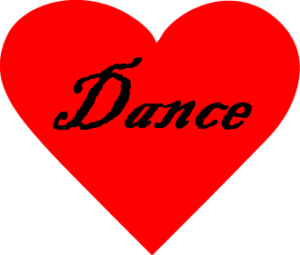 Florissant will host a Senior Valentine dinner and Dance on Friday, Feb. 10 from 5-9 p.m. at the James Eagan Center.
Start with a roasted sliced pork dinner with rosemary gravy, baby buttered potatoes, country green beans with bacon, garden salad with creamy peppercorn dressing, rolls &butter & delicious cherry pie. Dance the night away or sit and listen to a your favorite tunes performed by Rocky & Michelle.
Read more on Senior Citizen Dance Feb. 10 at Eagan Center…
By Nichole Richardson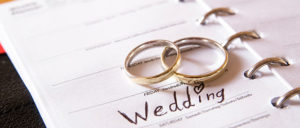 Planning a wedding isn't for the faint of heart. Often what starts off as a fun and relaxing experience quickly turns into a rabbit-hole of choices, commitments, and compromise. It's so important to keep an open and flexible mindset during the initial stages to avoid the frustration and disappointment of an ideal not reached.
Read more on Staying on Track When Planning A Wedding…
By Jim Wieners
With the Feb. 11 deadline for qualifying for the Missouri State High School Activities Association Girls Swimming and Diving Championships, Feb. 17-18 at the St. Peters' Rec-Plex, Incarnate Word Academy has added the 200-yard Freestyle Relay, freshman Ellie Wehrmann has added or updated event qualifying times and sophomore Emily Schroeder has updated her two qualifying times, as of Jan. 29.
Read more on Incarnate Word Academy Stokes Up For Girls Swimming in State…
By Jim Wieners
North, Chappel Passes 1,000 Points In a battle of Girls Basketball teams sharing 3-0 Suburban XII North records Hazelwood West, with a 1,000-point-plus player in senior Lakeita Chappel, hosts McCluer North Thursday, Feb. 2 at 7 p.m.
Read more on Hazelwood West Girls Host McCluer…
By Sandra Olmsted
Clearly, director Lasse Hallström loves dogs as evidenced by his making both A Dog's Purpose and Hachi: A Dog's Tale (2009). Despite the animal rights controversy about Hallström most recent dog film, both films honor the way dogs uphold their relationship with mankind. Both films also show how mankind often asks too much of dogs or doesn't honor the relationship. The same is true of the relationship between mankind and any domesticated animal, and that's why this cat lover needed a box of tissues to get through A Dog's Purpose.
Read more on A Dog's Purpose: From a The Cat Lover's Perspective…
« Previous Entries
Next Entries »