The Dining Divas Feast in the Way Out West (County) of Circle 7 Ranch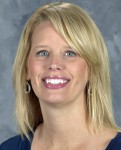 The Dining Divas
By Lisa Kampeter
As I planned to head out to Circle 7 Ranch, I wondered, "Would boots and a cowboy hat be appropriate?"  I'm always looking for an excuse to wear boots and a cowboy hat, but I reminded myself I wasn't heading to a country concert or Texas for that matter.  I was heading to dinner in Ballwin.  The boots and cowboy hat would have to wait for another time.
The Dining Divas headed west to Circle 7 Ranch located near 141 and Clayton Road for March's Divas dinner.  This night, a Thursday night, the parking lot was filled.  I can't imagine how it is on weekends.
The restaurant accommodated us.  They have one side room for large groups; otherwise, they don't take reservations.  The room was already booked, but they reserved us a table in the bar area.  Circle 7 Ranch is more than a sports bar.  It's warm and cozy atmosphere makes you want to belly right on up and hang out.
They call themselves the "home of table tap technology" meaning they have personal table taps at many of their tables.  Ours did not have one, but we sure did enjoy watching the number of ounces rise at the table next to ours.  I wanted to climb under the table to check out how the tappers were rigged but refrained from doing it.  My attire not only didn't include my boots and cowboy hat but more importantly jeans.
From "hello" or "howdy", we discovered having conversations was going to be limiting and difficult.  We literally had to yell to be able to talk to people at our table.  After asking a waitress why it was so loud, she said it was because there were several large groups there that night.  I wondered if it would be any better any other night.
We had a couple months of catching up to do.  Our Painting Divas last month limited our chatter.  This would be the Short-timer Divas last time with us as she and her family are moving to California.  And another Short-timer Diva, this one at her job, had given her notice at her current place of employment.  We were happy to have two new Divas as well as a visiting Diva join us.  Aside from getting to know them better, it meant more food on the table that we could all sample.  And sample we did.
Smoked Brisket Nachos.  Eight Layer Buffalo Chicken Dip.  Pretzel Sticks.  Yum!  So many great options to start off your meal.  You're doing yourself a disservice if you don't graze as much as possible because you're watching your diet.  Look at the great cowboys of the day.  John Wayne.  Clint Eastwood.  William Holden.  Cowboy food didn't seem to hurt them.
Wanting to try out as much as possible, many of us paired up and shared.  Sloppy Joe Sandwich and Jack Your Mac. The secret mix in the sloppy joes shouldn't be a secret!  Circle 7's mac and cheese lets you get creative, and the BBQ beef brisket combination made this Diva happy there were leftovers.  We could have also chosen hamburger, blackened chicken, barbecue pulled pork, black bean corn salsa, and buffalo chicken.
The Circle 7 branding on the hamburger buns added a nice touch.  If you want to make yourself feel better, go ahead and choose one of the many salads.  They're big enough to share.  The chicken in the wraps was seasoned perfectly and good enough to eat on its own.  Lots of barbecue choices.  Lots of burger options.  Lots of sandwiches.  And it was all priced well.  But be careful of the up-charges.  Fries accompany many of the sandwiches, but if you choose another side in place of the fries, plan on paying for it.
Pairing up meant we had room for dessert.  The Apple Dumplings a la mode with a caramel sauce reminded me why dessert should always be served with dinner.  It reminds you of the good ol' days.  Don't be deceived by the Cookie Jar.  It's a fresh from the oven cookie baked in an iron skillet and served with Hershey's syrup on top.  It sounded better than it was.  Grandma would have done better.  Actually I probably could have done better.
No one-timers here with Circle 7 Ranch.  There are too many more items on the menu to try out.  You'll be sorry if you don't check it out.  And as the Duke said, "Sorry don't get it done, Dude."
Social Bookmarking
Comments
You must be logged in to post a comment.